Regular price
$103.00 USD
Regular price
$116.00 USD
Sale price
$103.00 USD
Unit price
per
Sale
Sold out
EZ Aero Front Derailleur Guard (Patent Pending)
"Avoid power failure due to weather conditions with the front derailleur guard, it has also been designed so that it protects derailleur from the wind throughout the whole range of movement".
Smooth the airflow of your front derailleur and save a massive 2-5.8 Watts across 30-50 kph.
On the 31st January 2023 at Silver Stone Sport Engineering Hub "wind tunnel" 
EZ Gains independently had the EZ AFDG fully tested across YAW angles and 30/40/50kph wind speeds, and the results are out of the park.
50kph 5.8 Watts, 40kph 4 Watts, 30kph 2 Watts.
0 Yaw Watt Saving 30kph = 1.4 / 40kph = 4.1 / 50kph = 5.8
25 grams
Available for DI2 11 - 12 Speed Models - 105 / Ultegra / Dura ace
(Please not the 12 speed version has 20% less mass than the 11 speed and the Watt savings will be less then above but still a large saving £ for Watts, we intend on another visit to Silver Stone Wind Tunnel soon to verify exact Watt saving).
"Work with chain catchers"
Please see the attached wind tunnel on science page.
"Klarna makes online shopping simple. Buy what you need today and pay later. Effortless and safe".
Used in Ironman Triathlon Pro Field / BTF / ETU / ITU and inspected
Share
View full details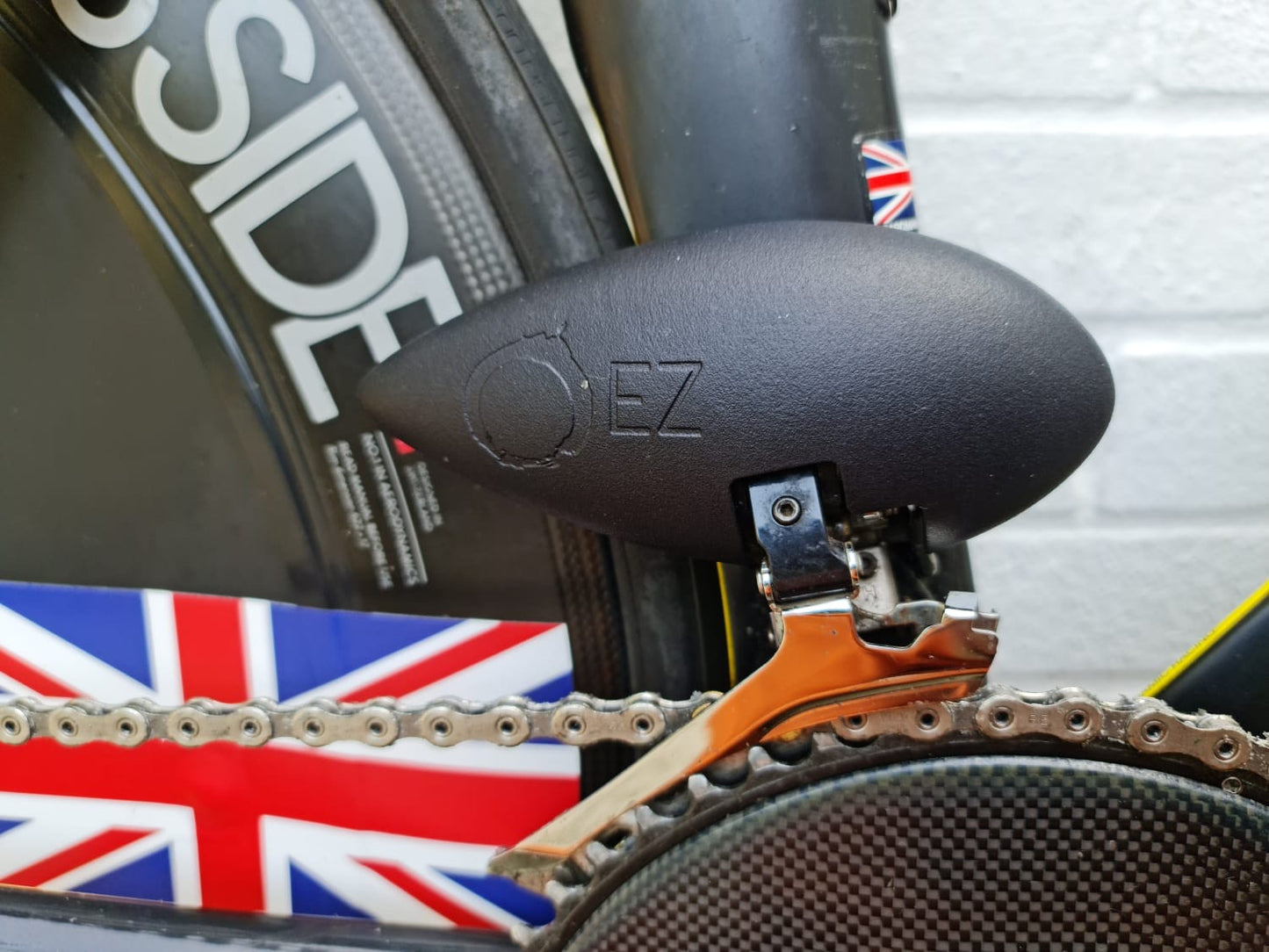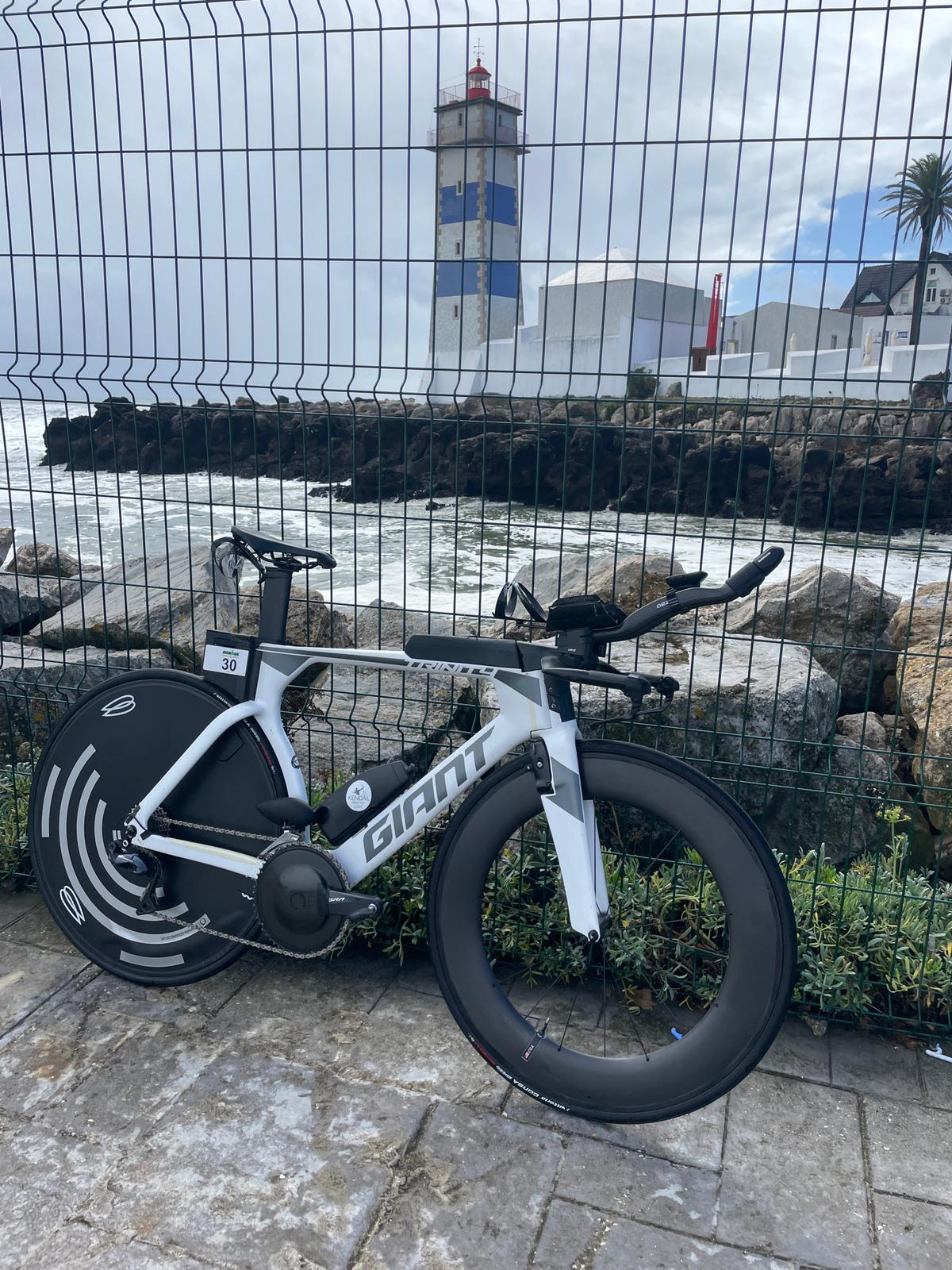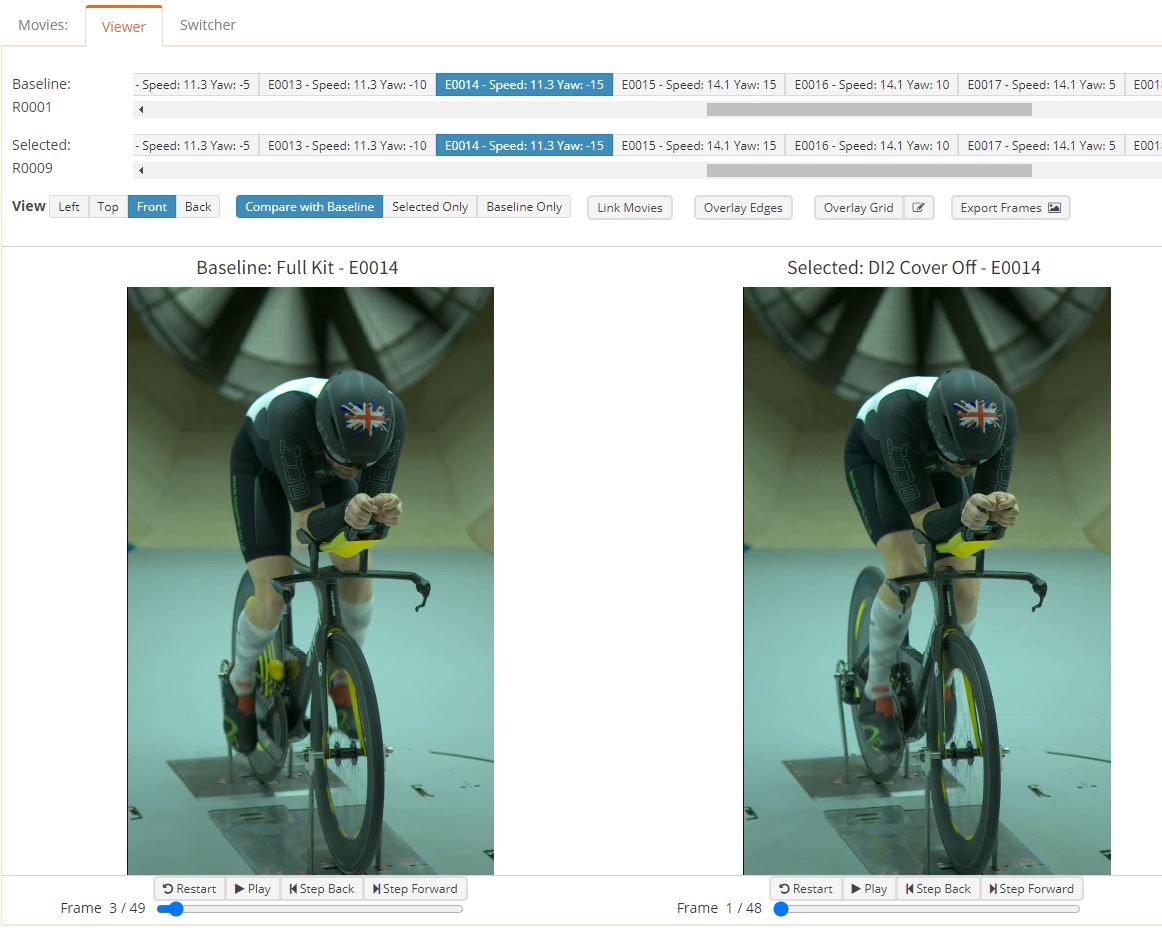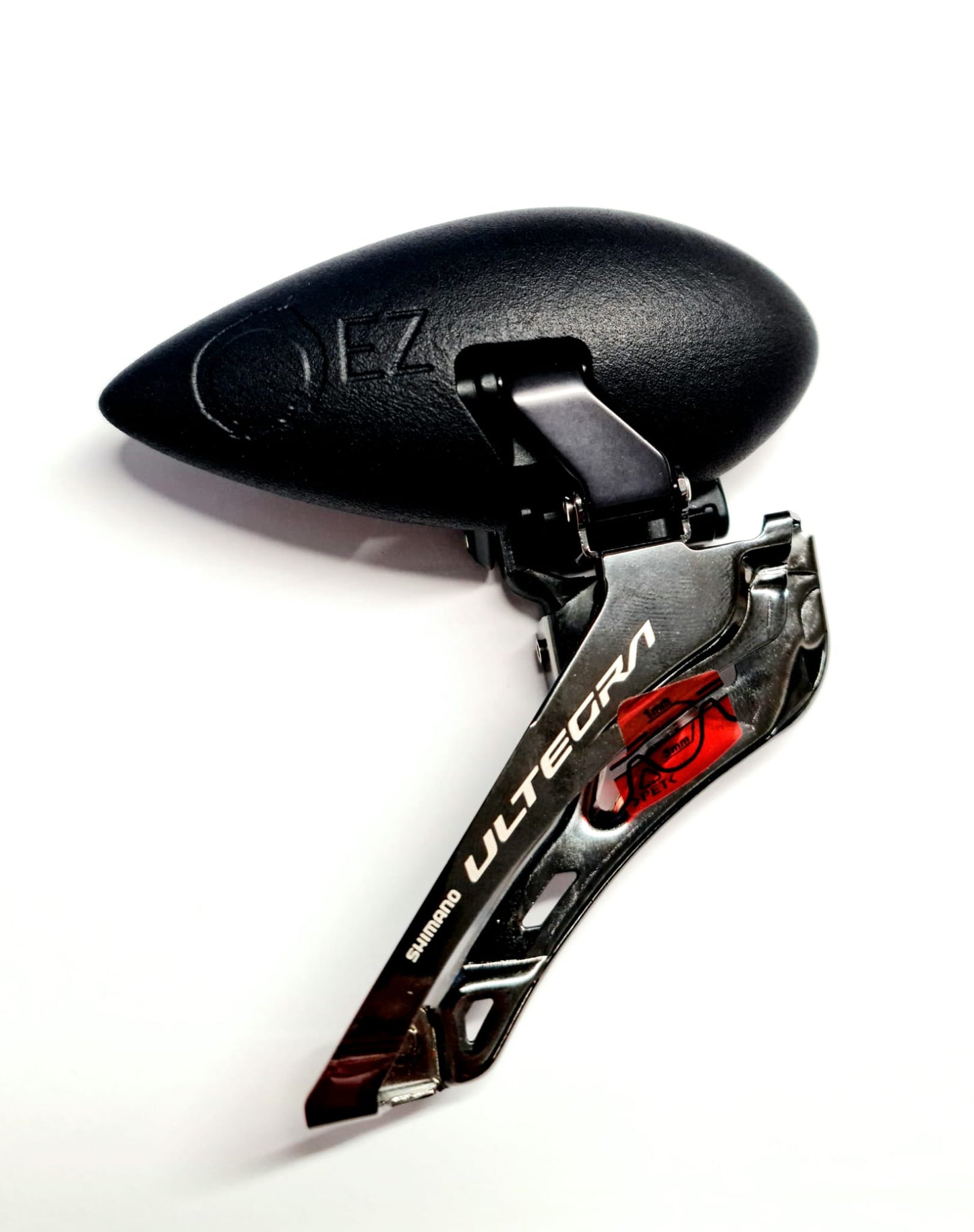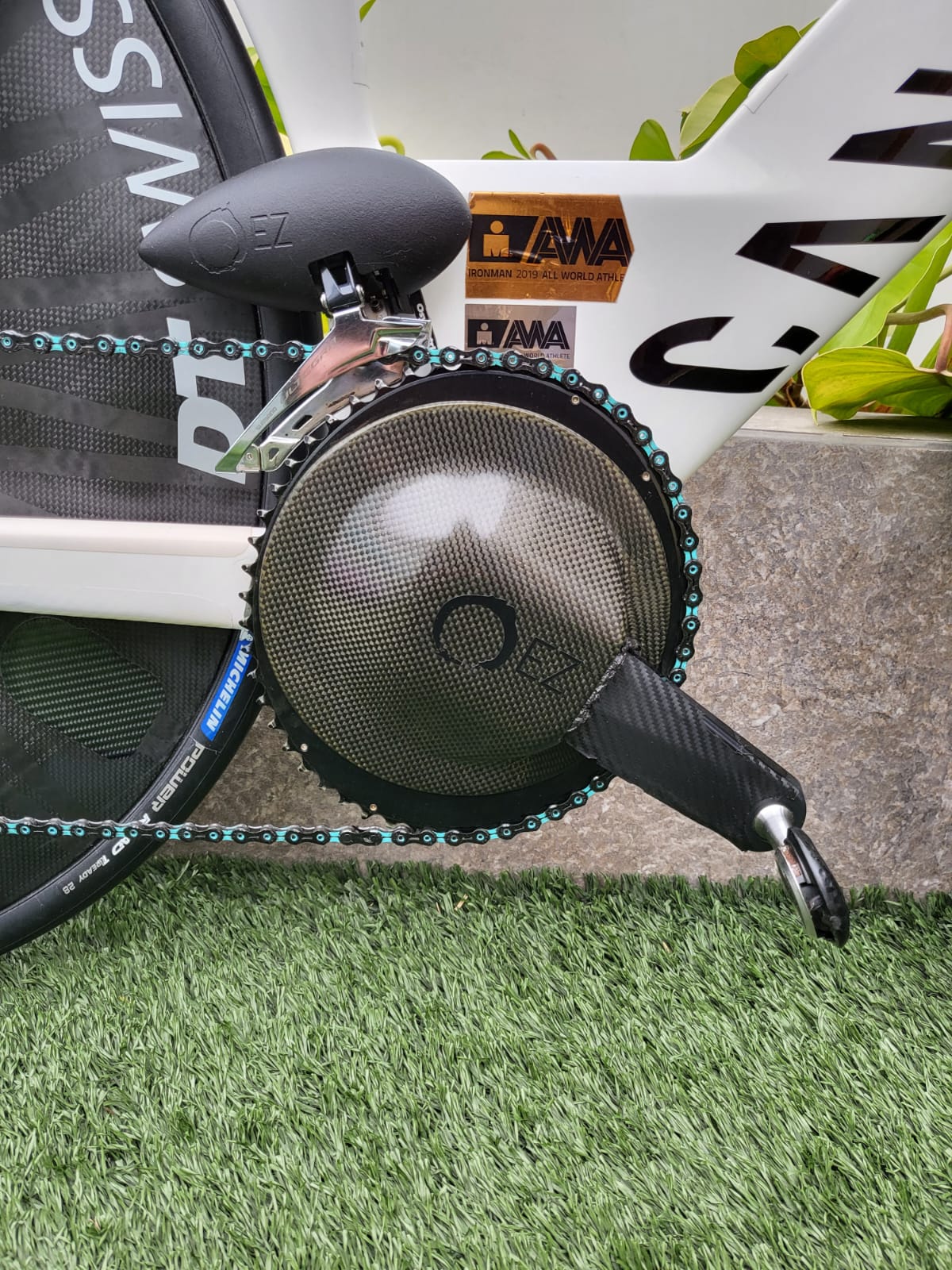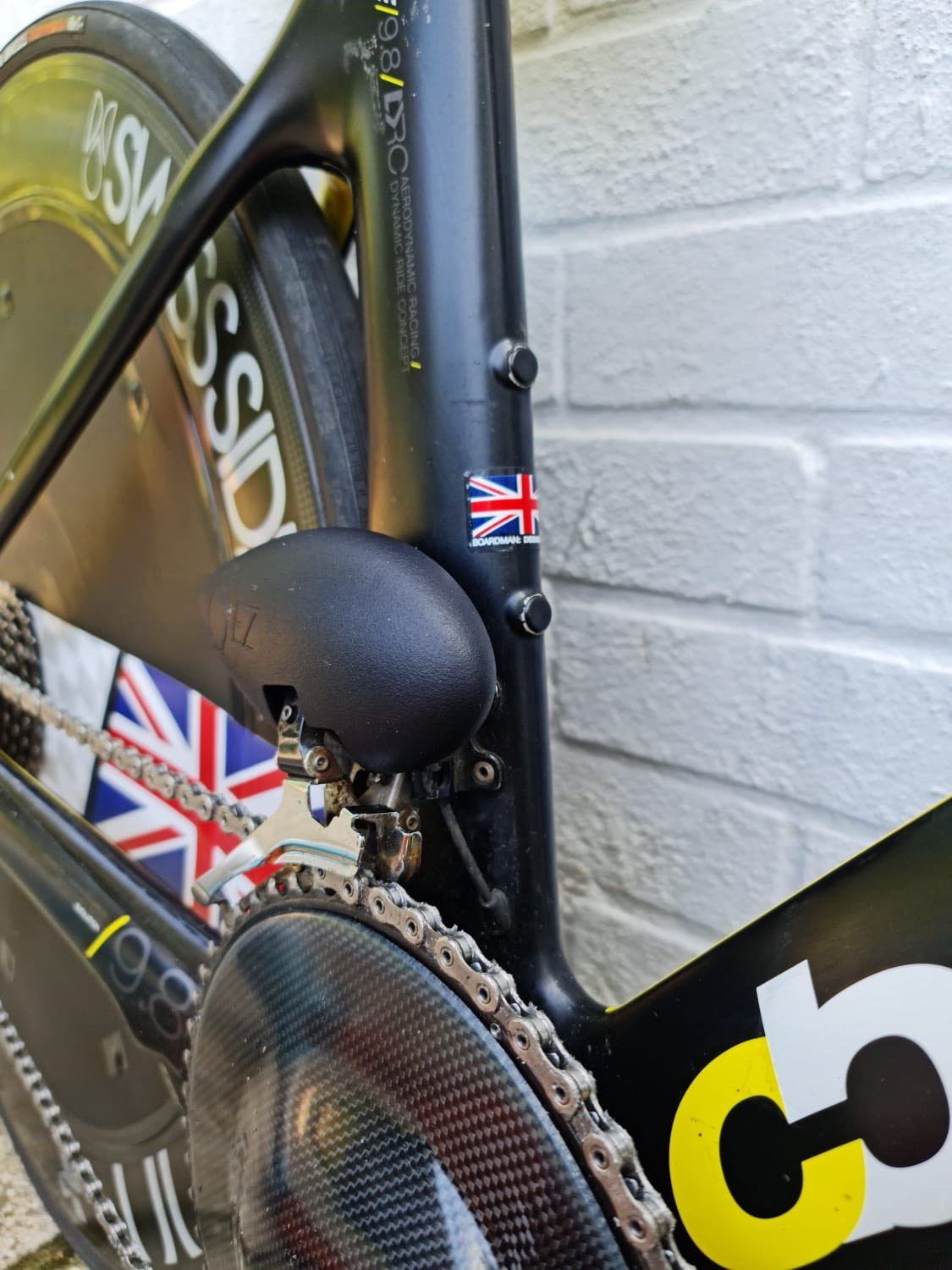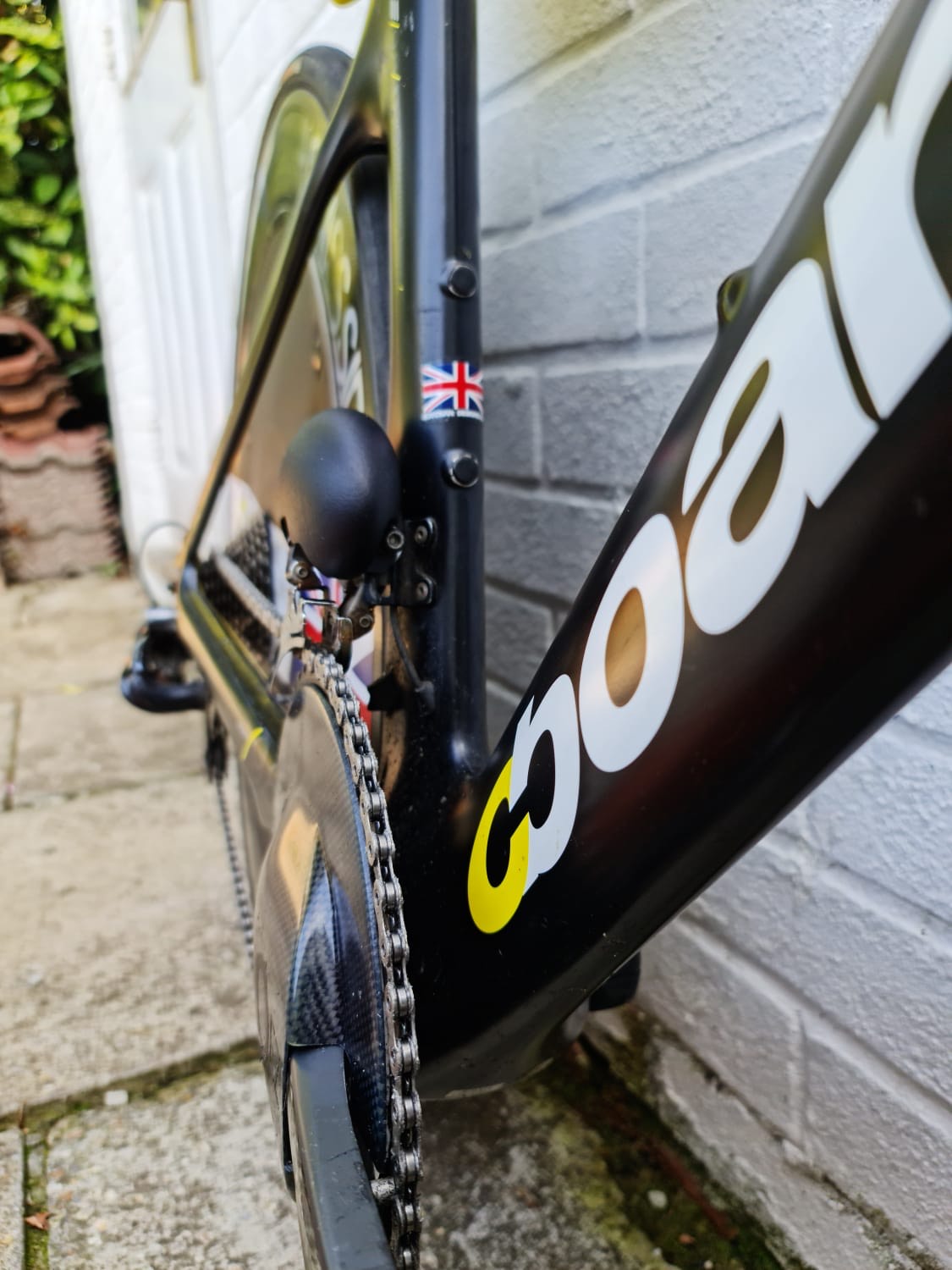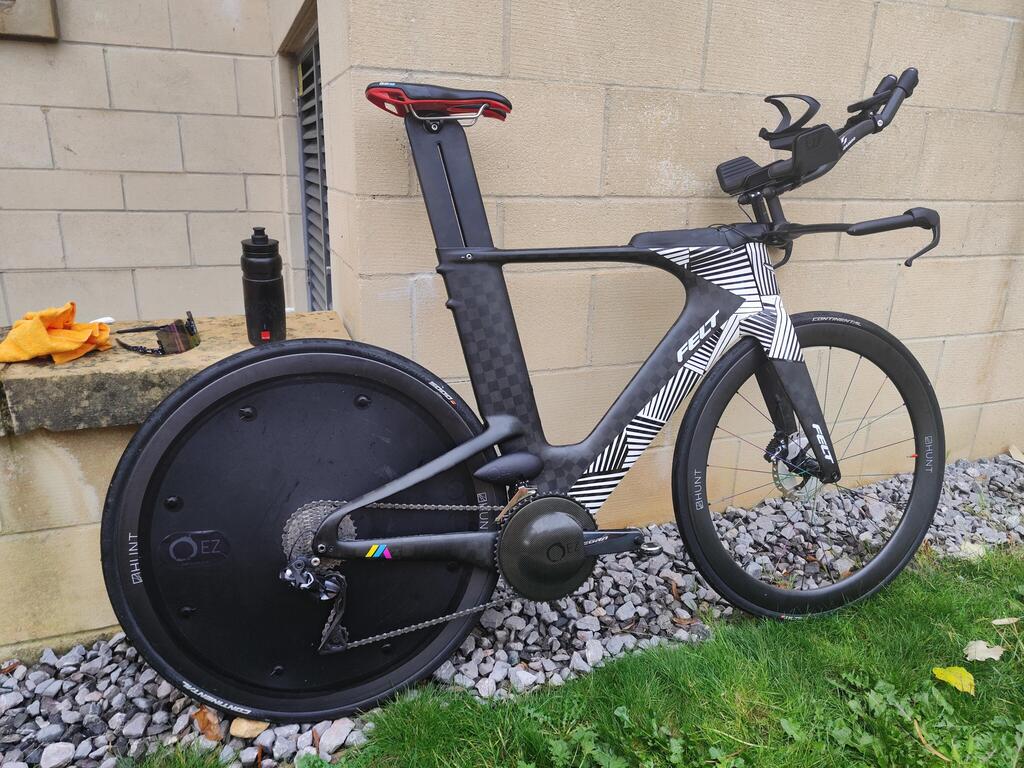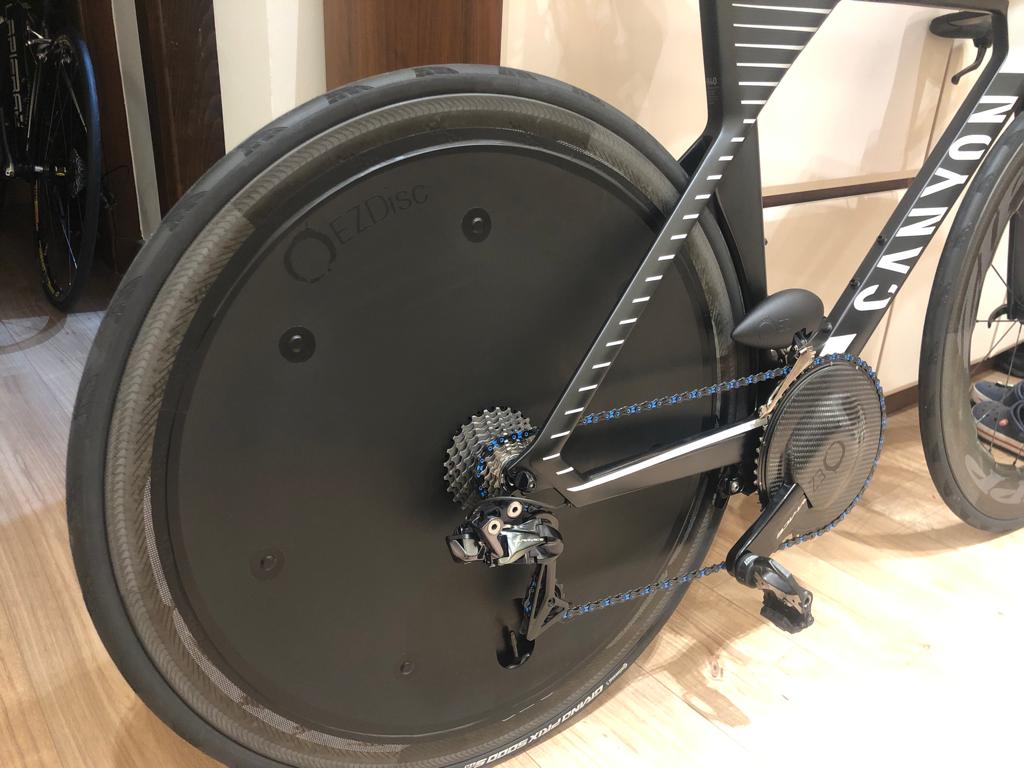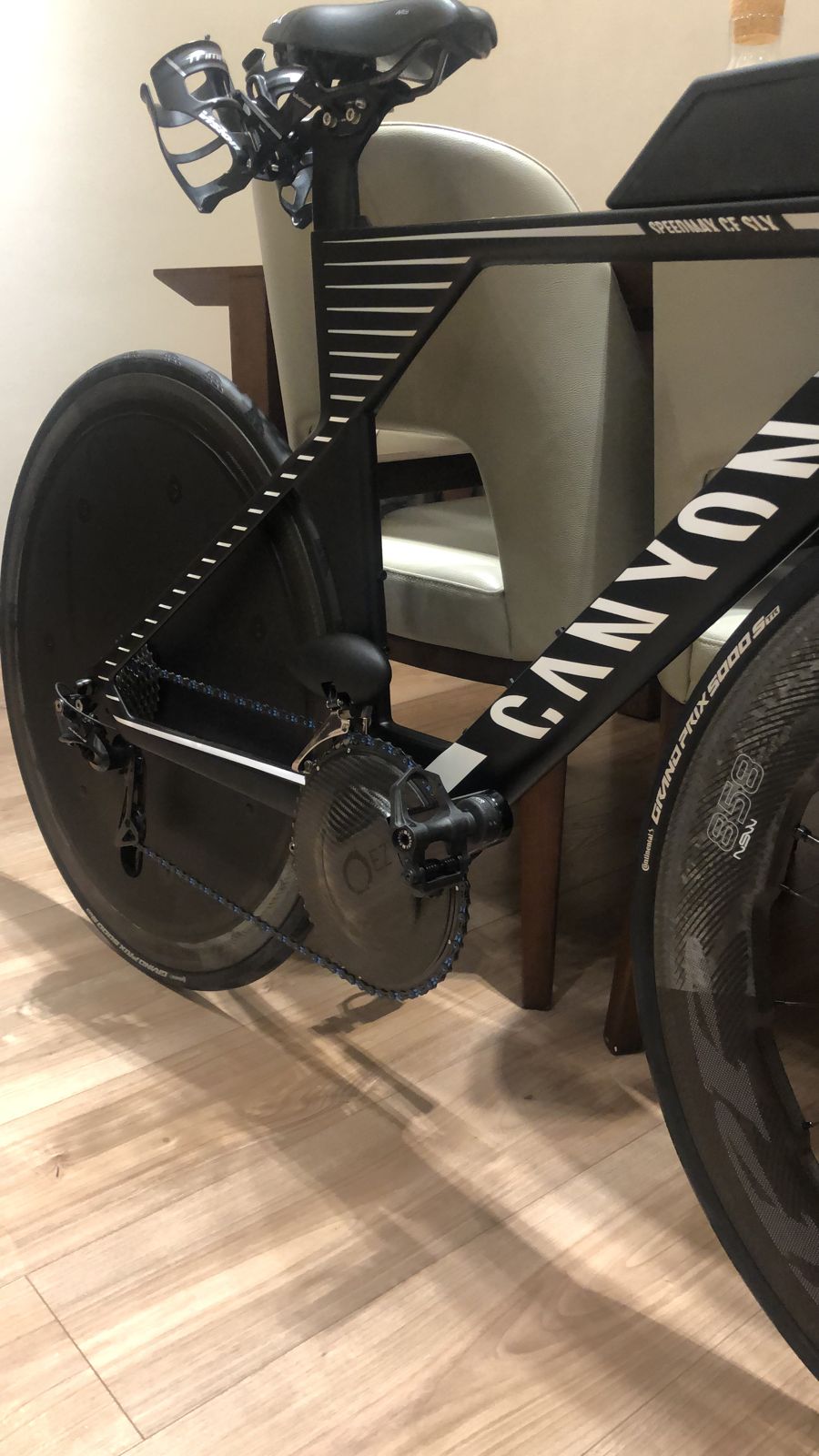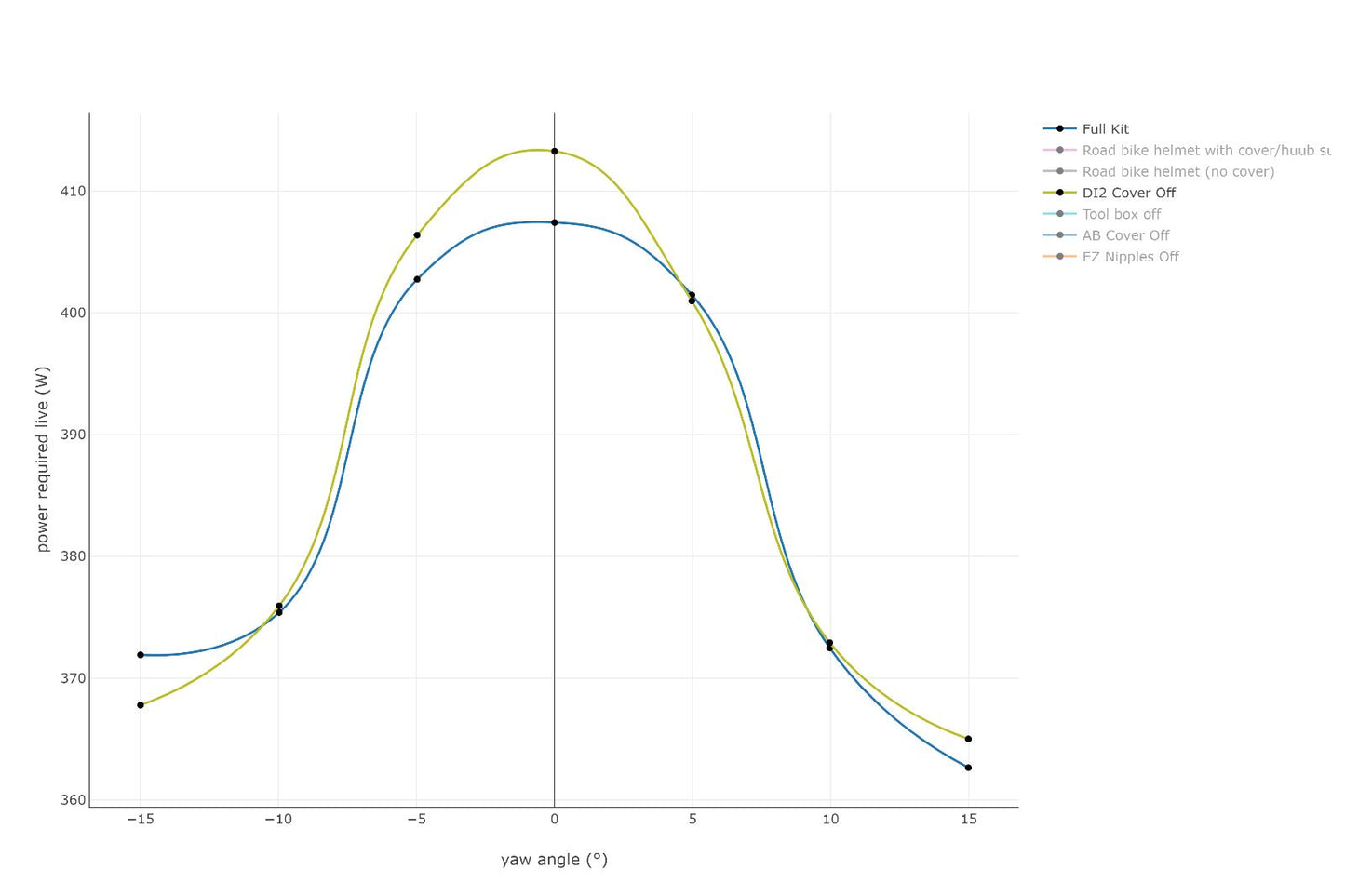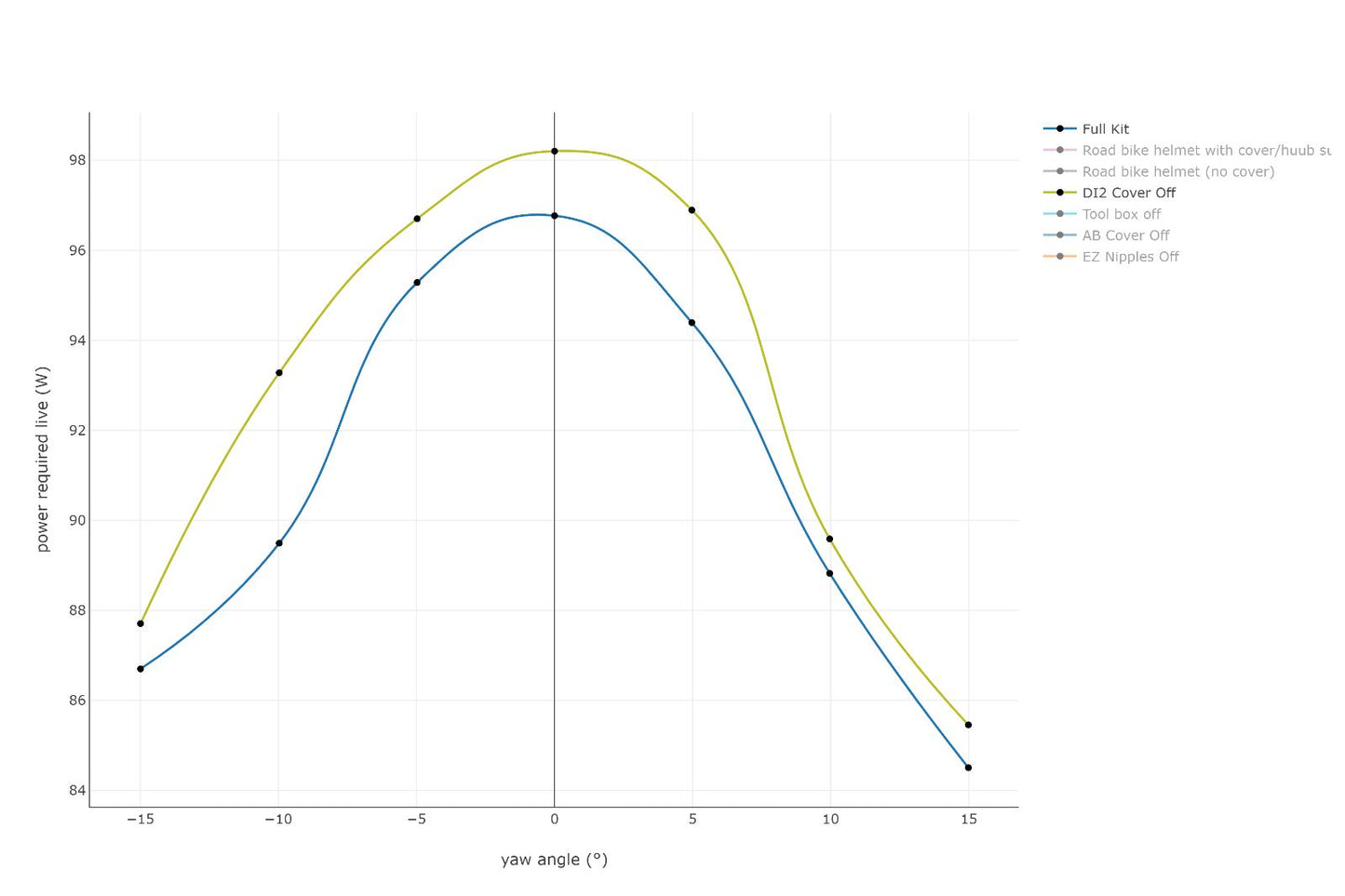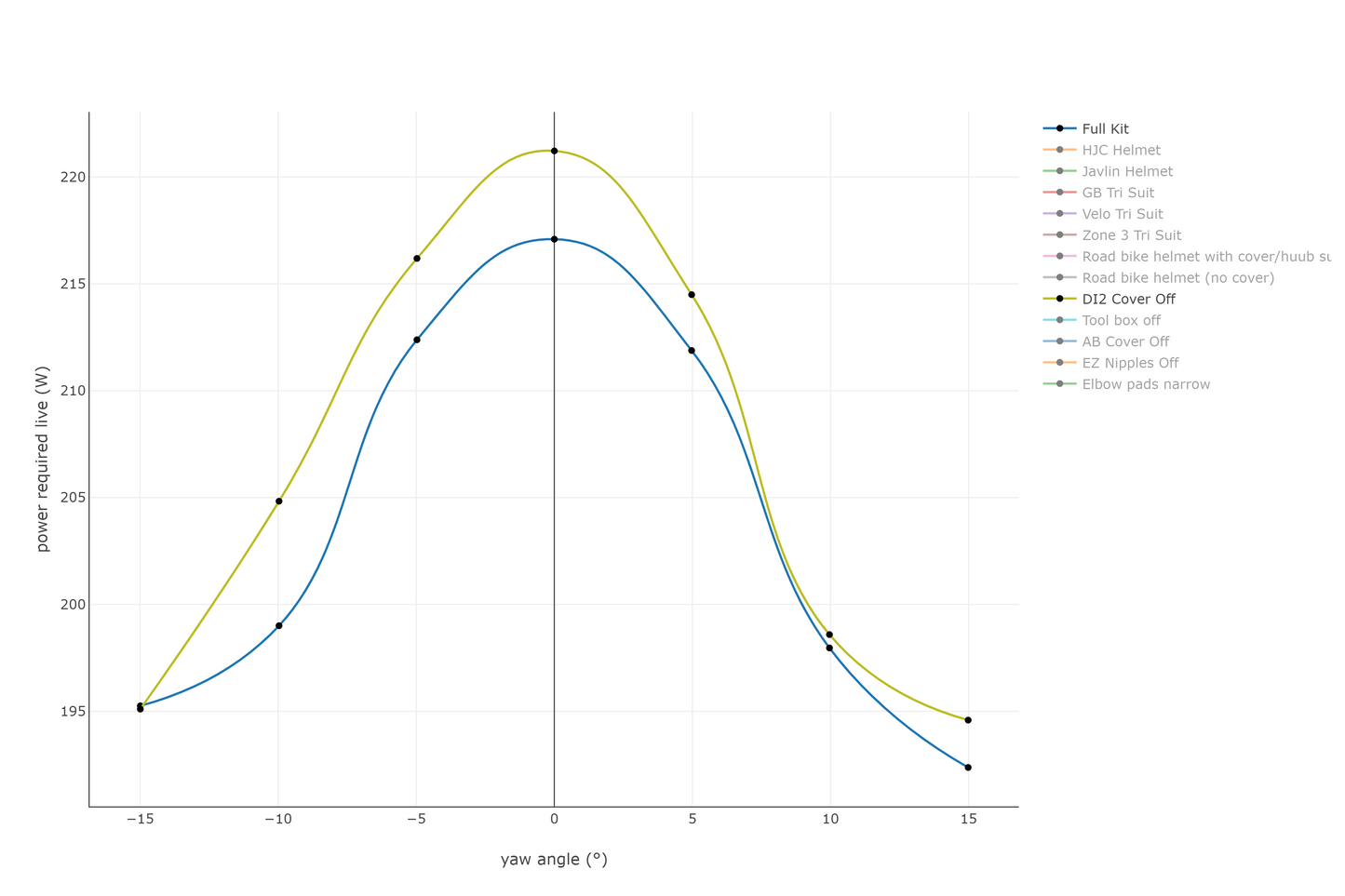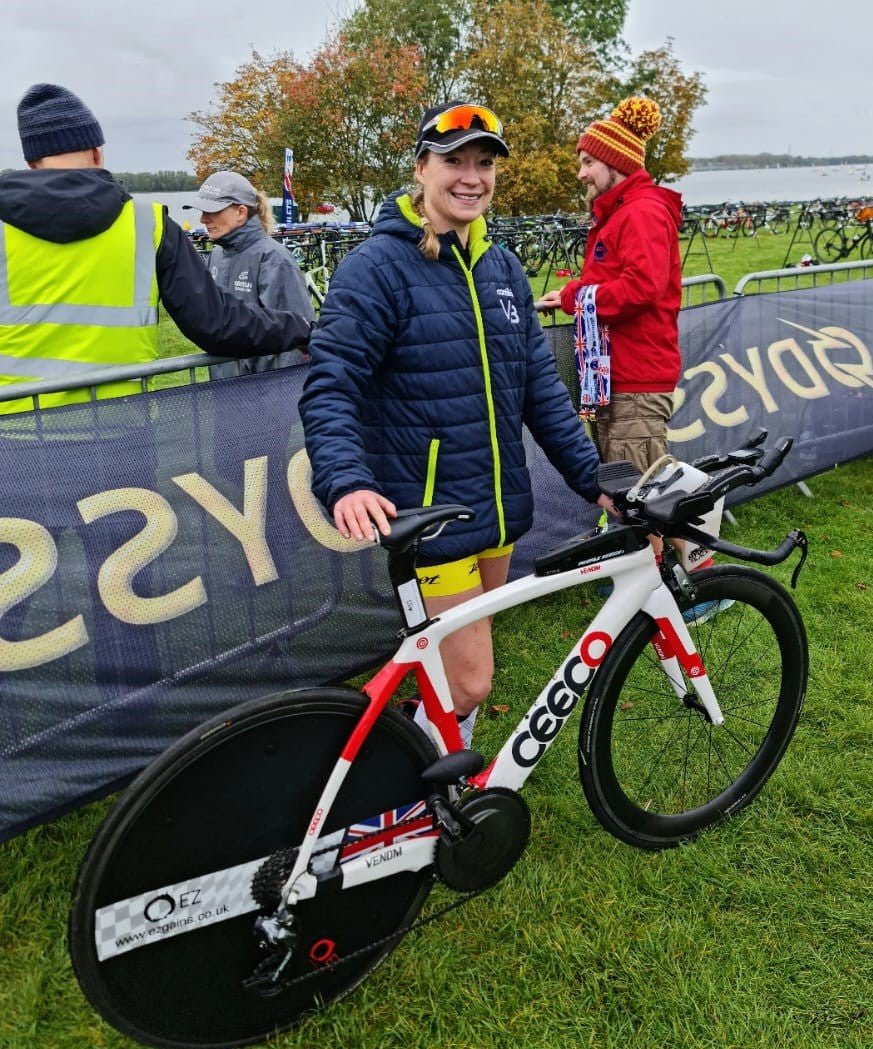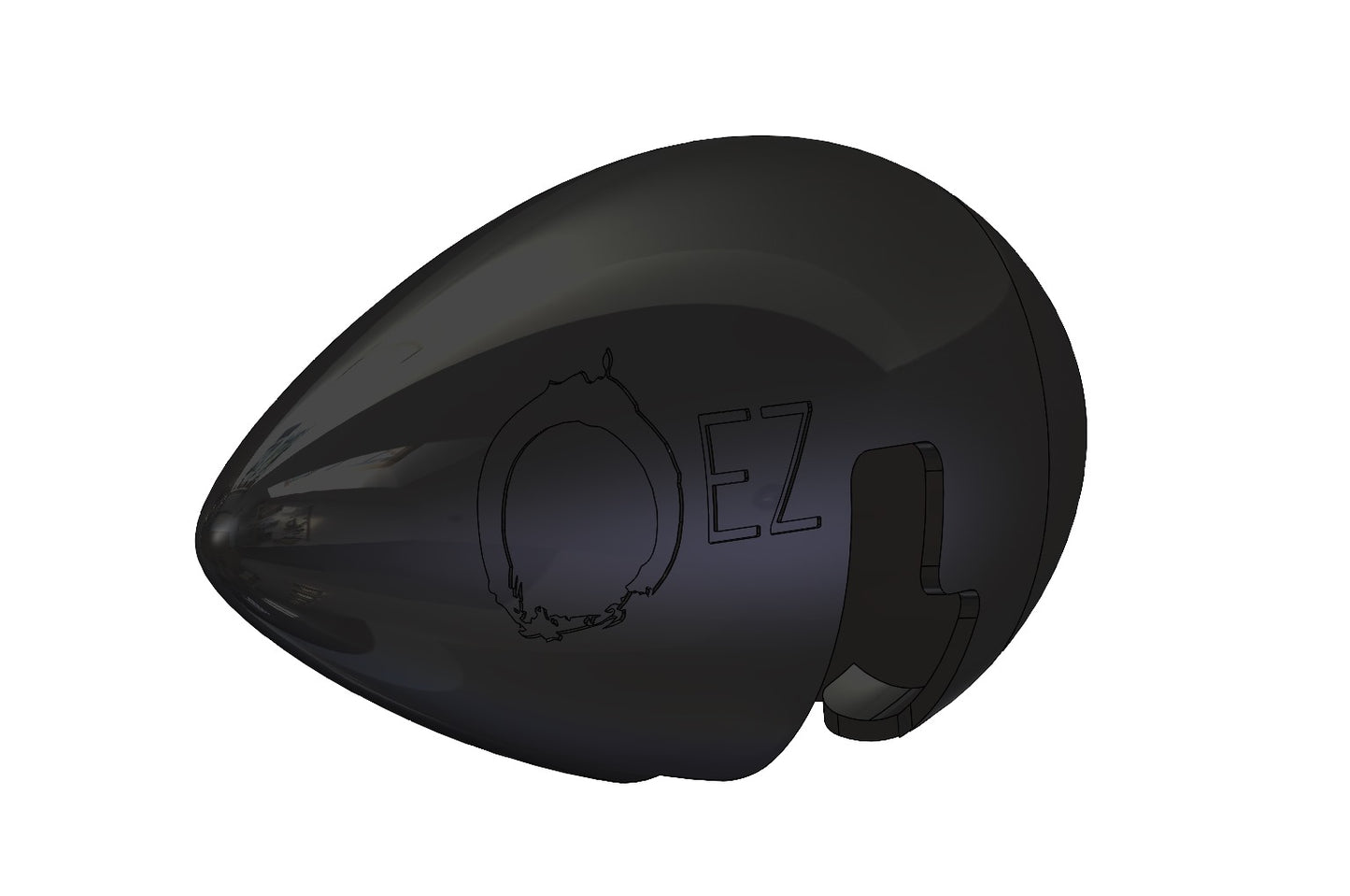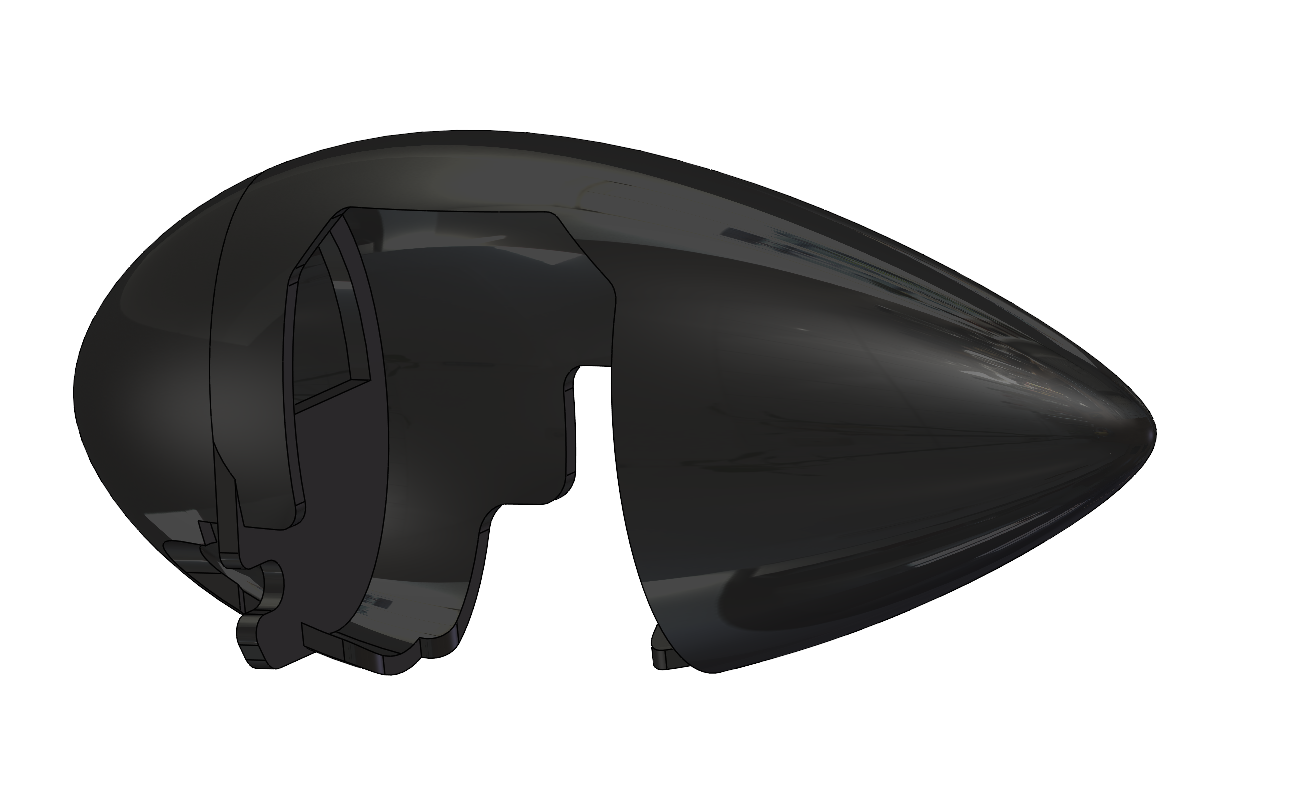 British Champs Medal!
Thank you so much to EZgains for their great innovations 💡, I now have all 3 products fitted on my TT bike, adding the front derailleur guard for its first outing a the British Duathlon Champs coming away with a podium spot. It looks pretty slick and I rode a PR speed on the course.
Best of both worlds! Full gearing range of a 2x setup & similar reduced aero drag of a 1x
Great product. Easy to install, lightweight weight and goes most of the way to removing the aero penalty of having a front mech.
Running a 2x setup is so much more versatility than 1x but the aero penalty can be pretty significant.
Making this front derailleur guard is a game-changer for me.
Easy to set up
I have no way to test it but it feels faster, the average speed with my threshold intervals today was about 0.5 faster!