Regular price
$212.00 USD
Regular price
$226.00 USD
Sale price
$212.00 USD
Unit price
per
Sale
Sold out
This product has been wind tunnel tested at (Silverstone Sports Engineering Hub) and is as fast as a top end disc wheel, The EZDisc has all the aero benefits of the EZDisc SL its just 1/3 heavier on average around 150-200g.
Aerodynamic rear disc wheel covers for road racing bicycles.
Turn your wheel into a disc wheel and enjoy meaningful performance gains.
Custom engineered to fit all makes and models of wheels, brakes, and rim depth options.
(Patent Pending)
Includes:
Your EZ Gains Disc Covers (both sides)

Fixing bolts – for securing the disc covers together

Cable ties – for fixing the disc cover to your wheel

Wheel Protection tape

4 x valve covers – to cover the valve opening - reusable up to 20 times as they are made from a high quality adhesive material.

Swirls purchased separately
Stick on swirls are available for purchase in the shop.
Click on the link at the top of the page for fitting instructions.
BTF-CTT Legal / Used in UCI Races.
"Klarna makes online shopping simple. Buy what you need today and pay later. Effortless and safe".
Share
View full details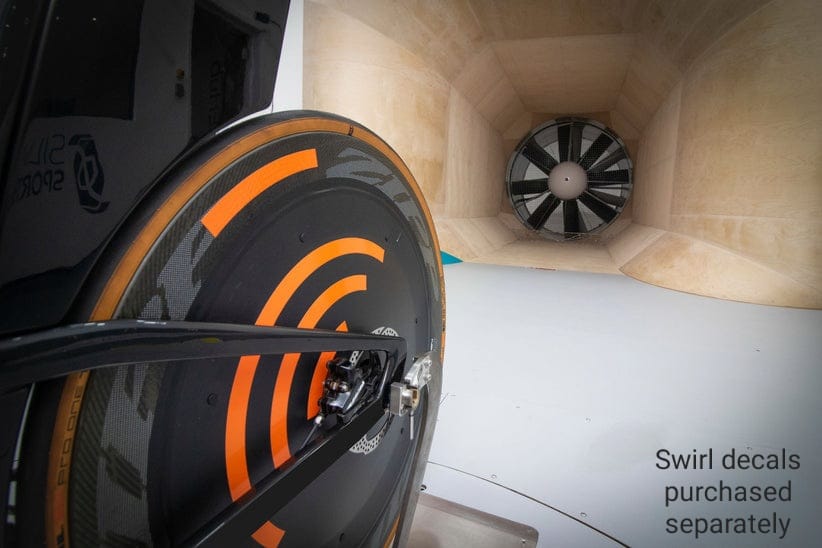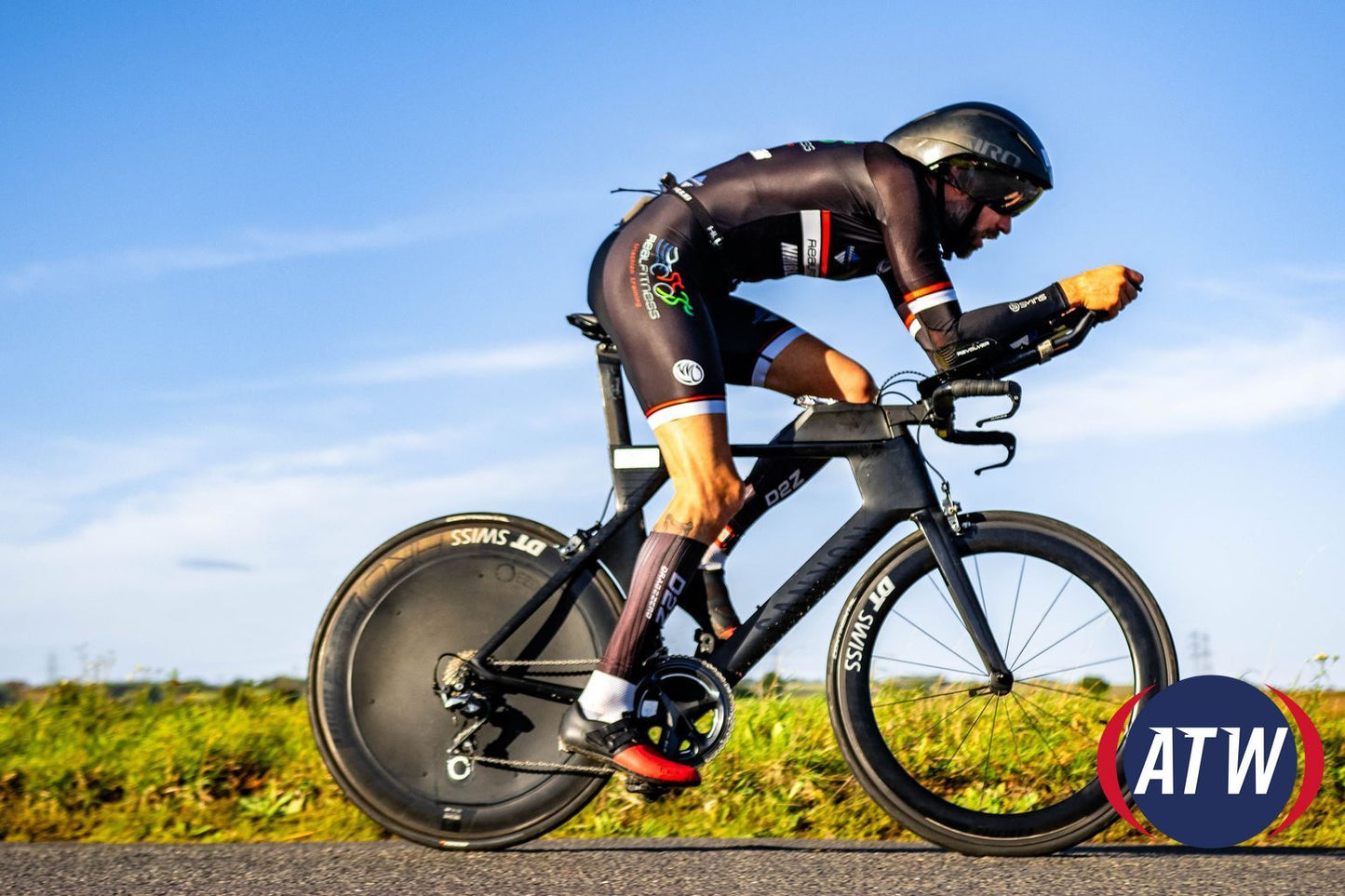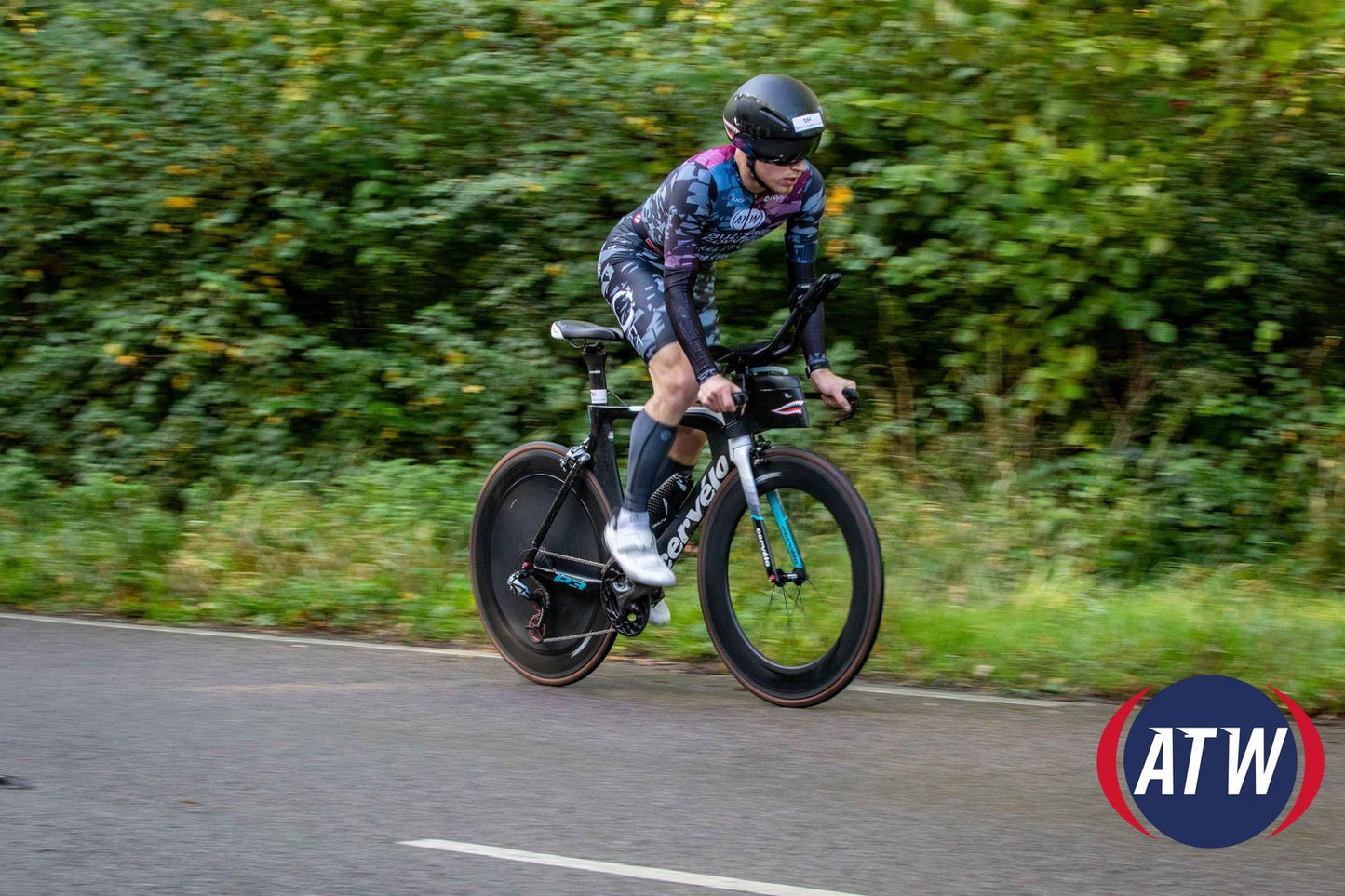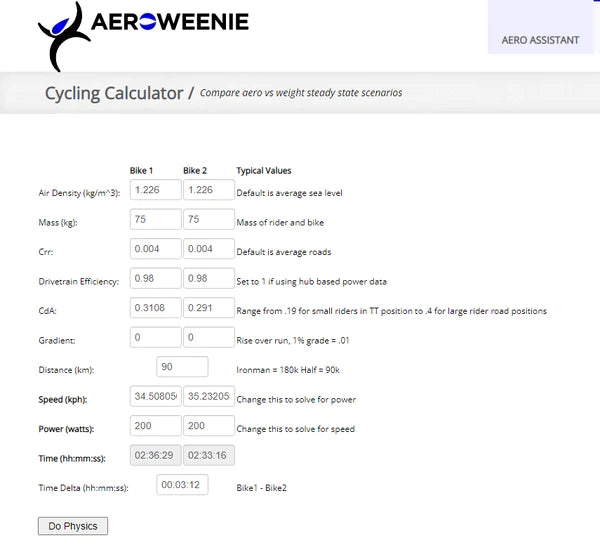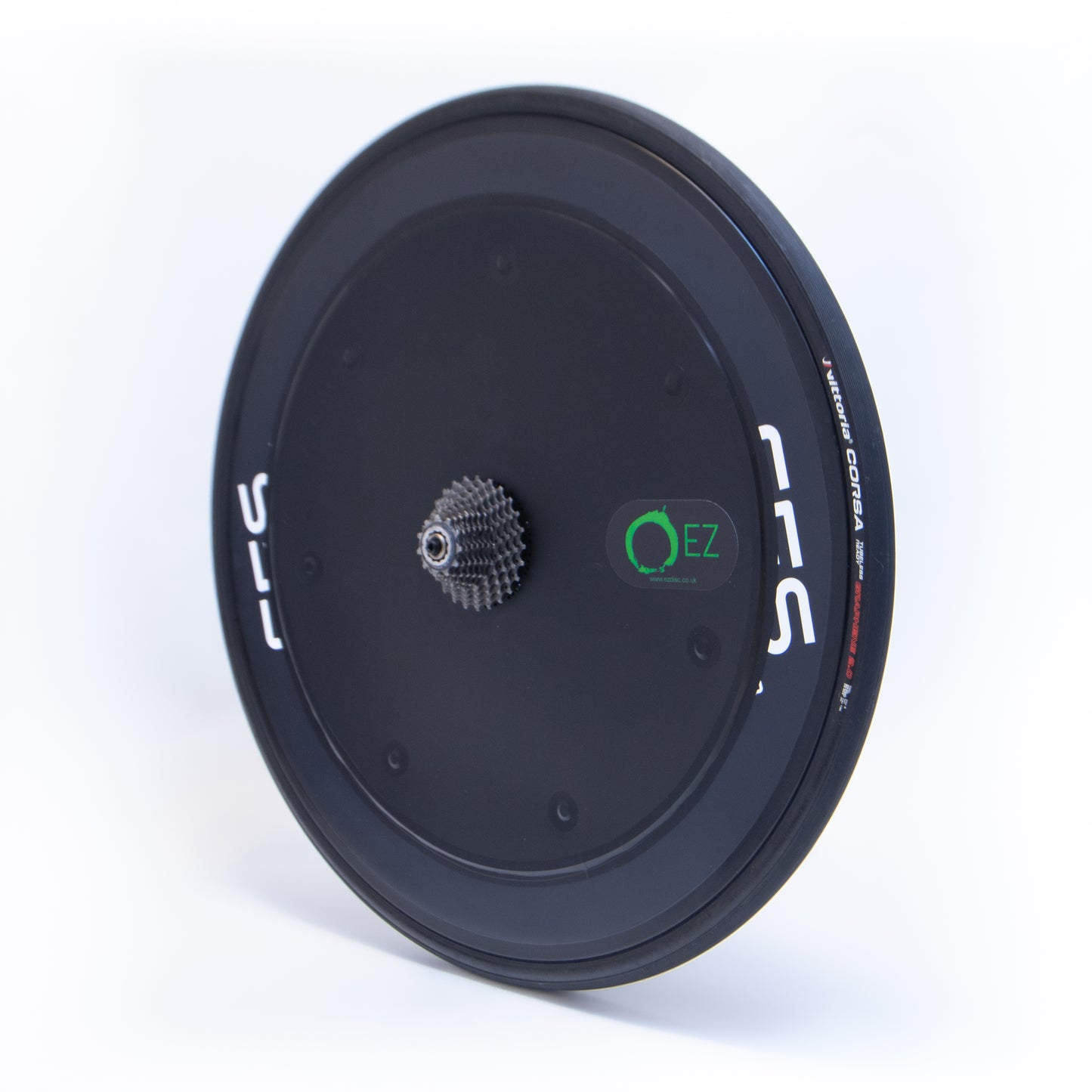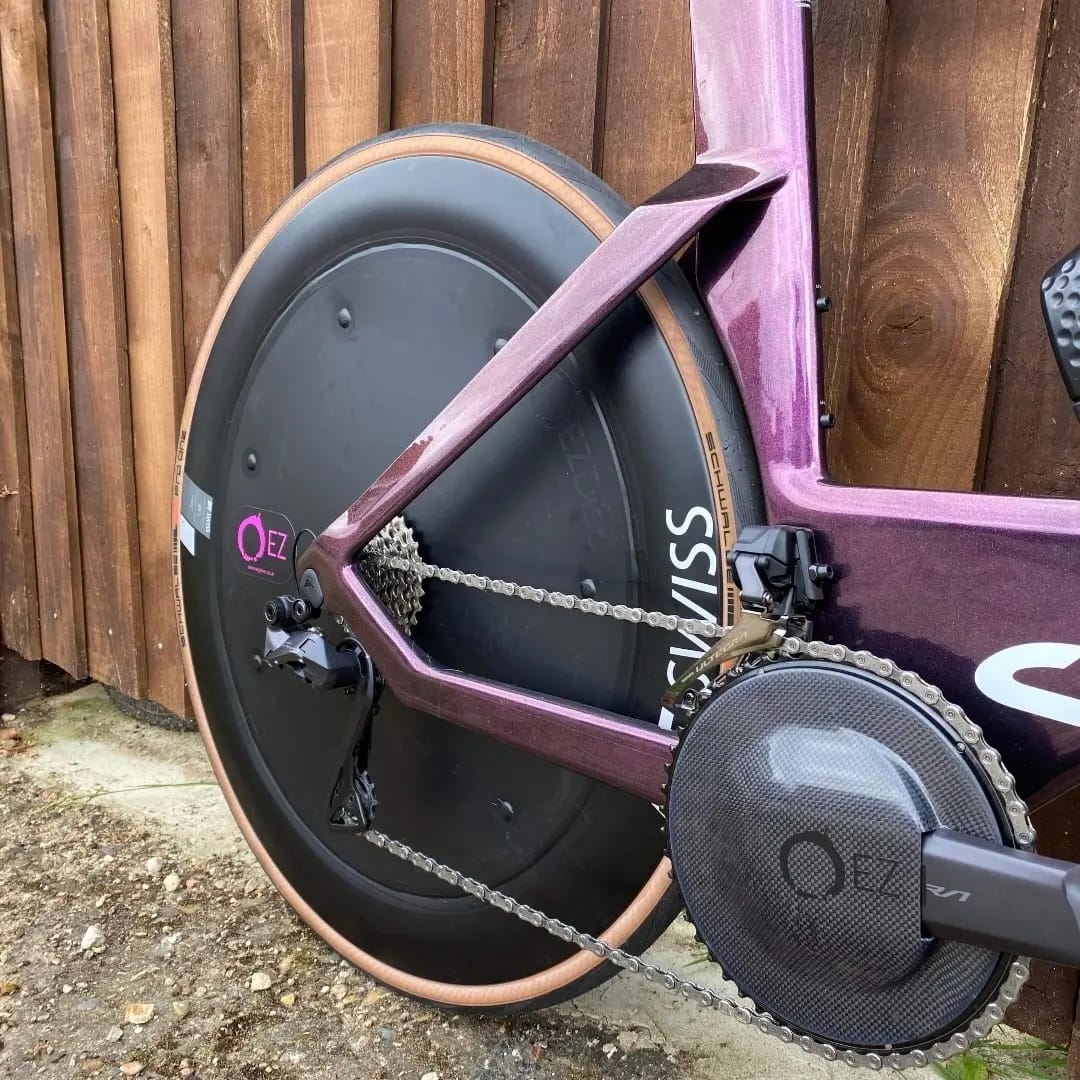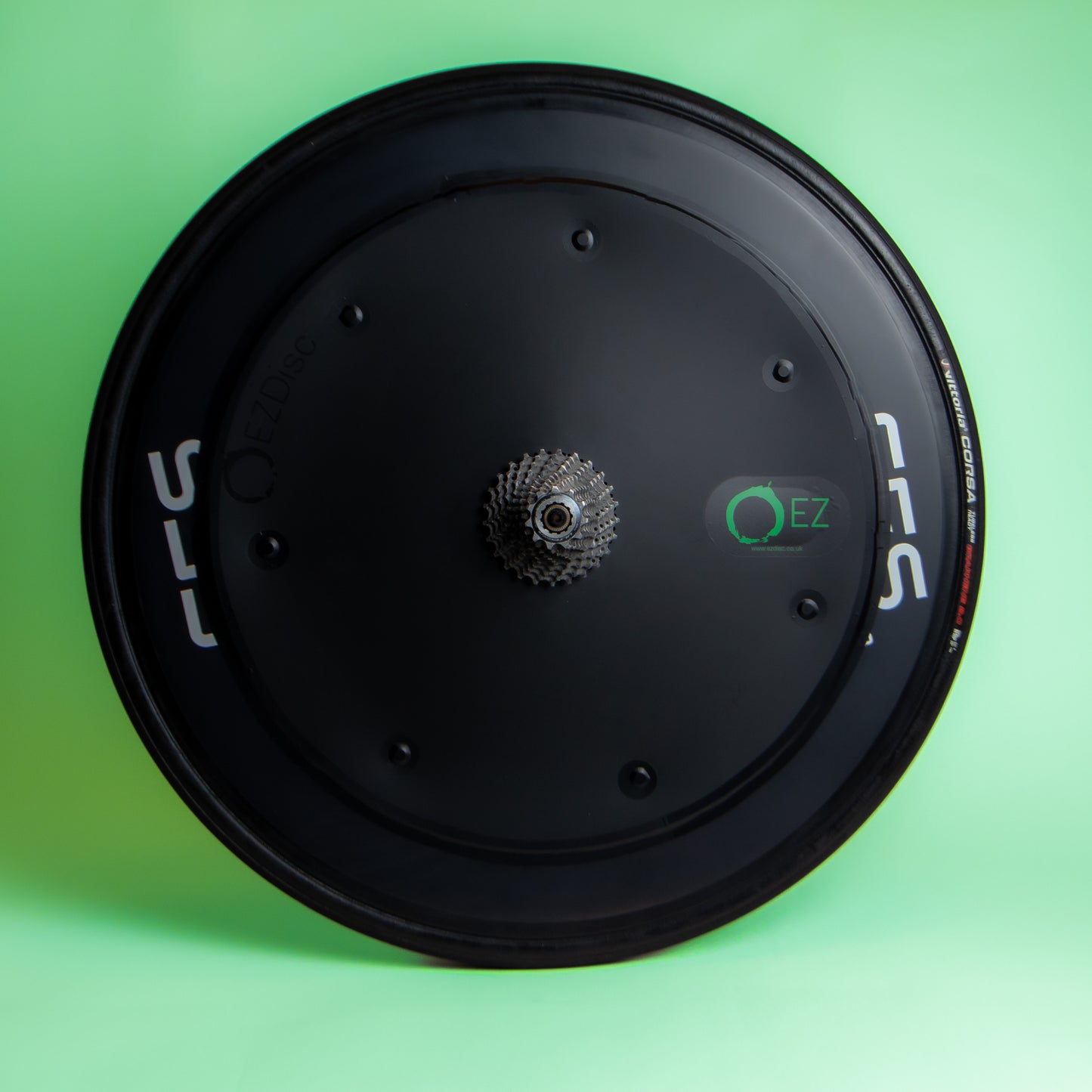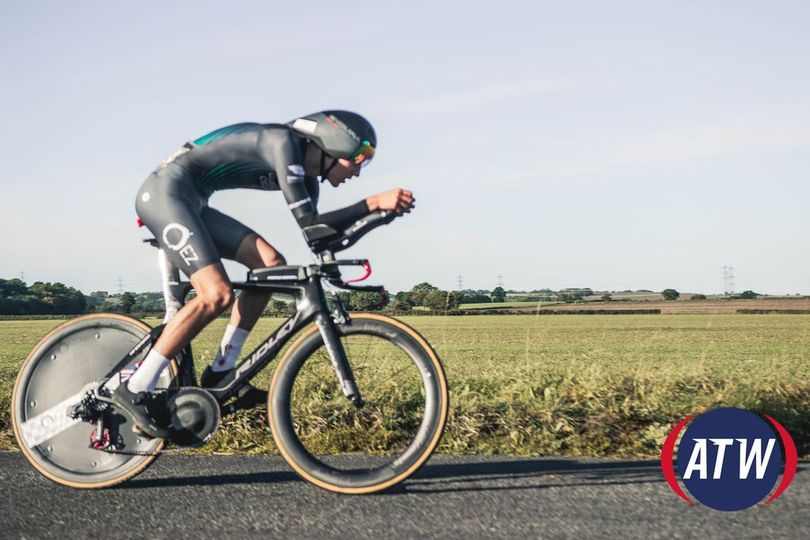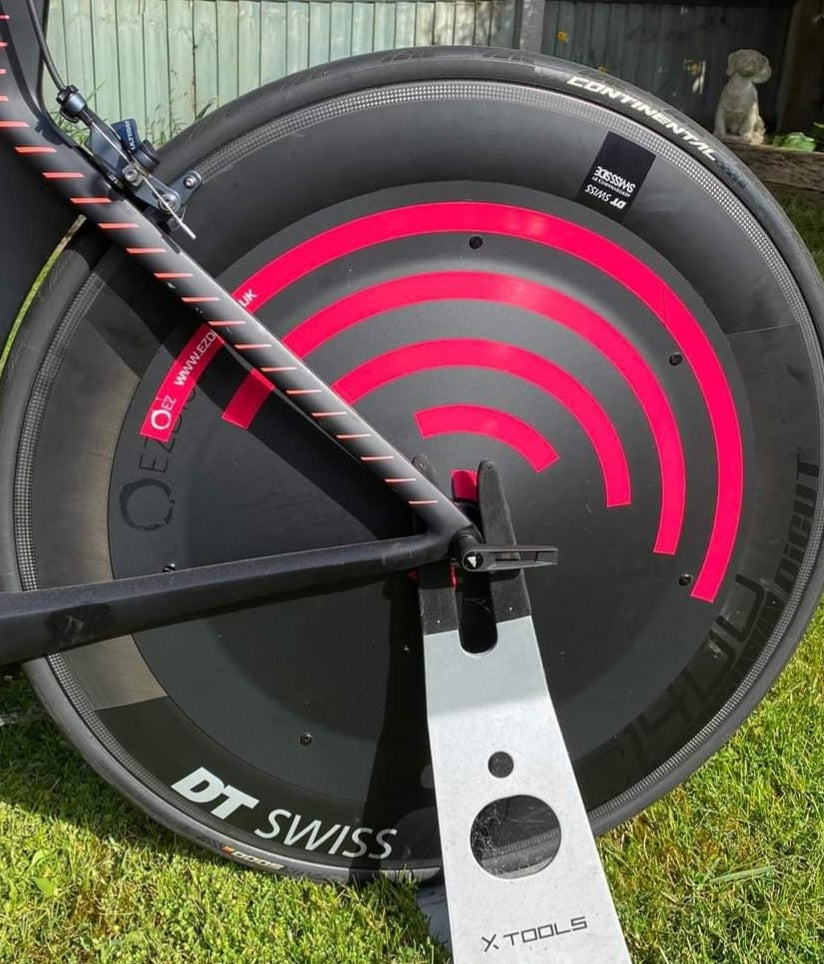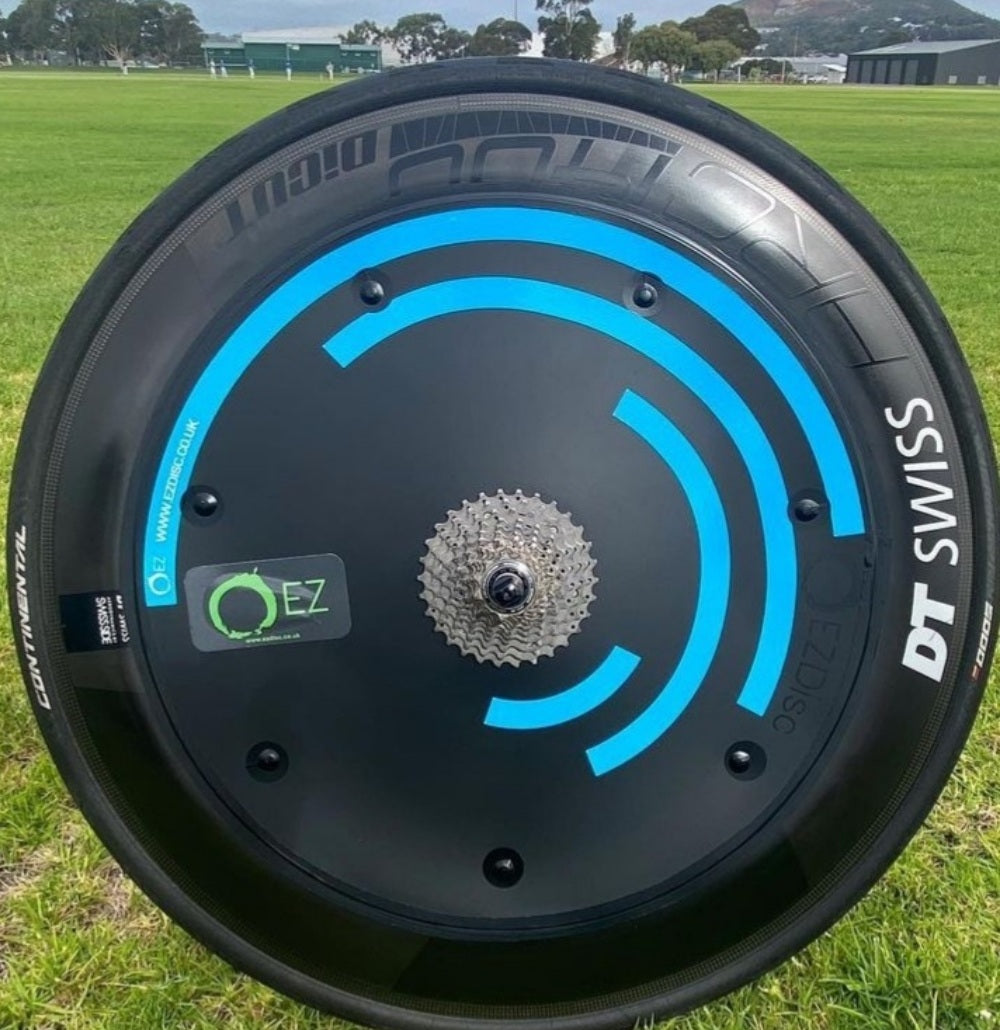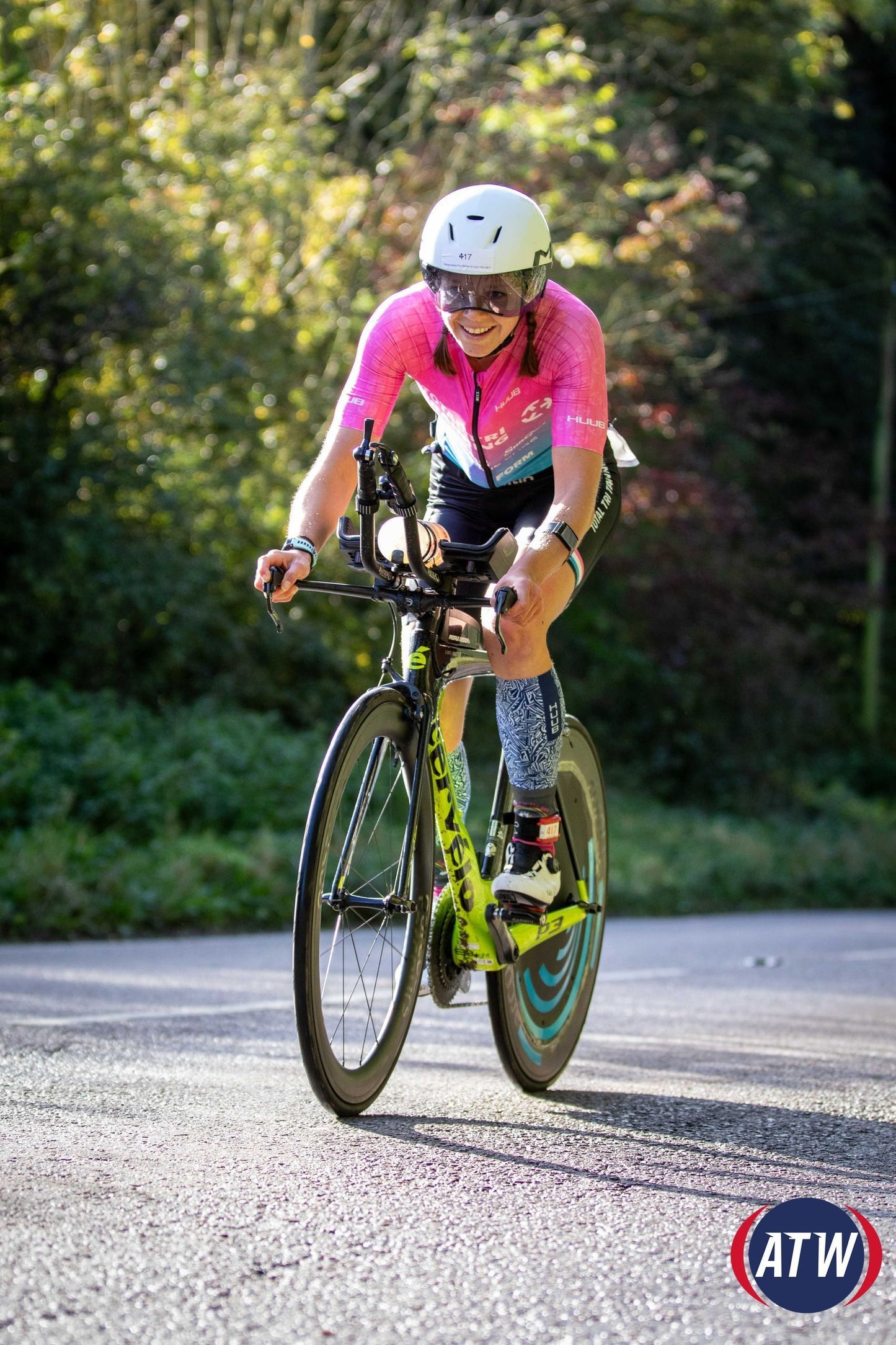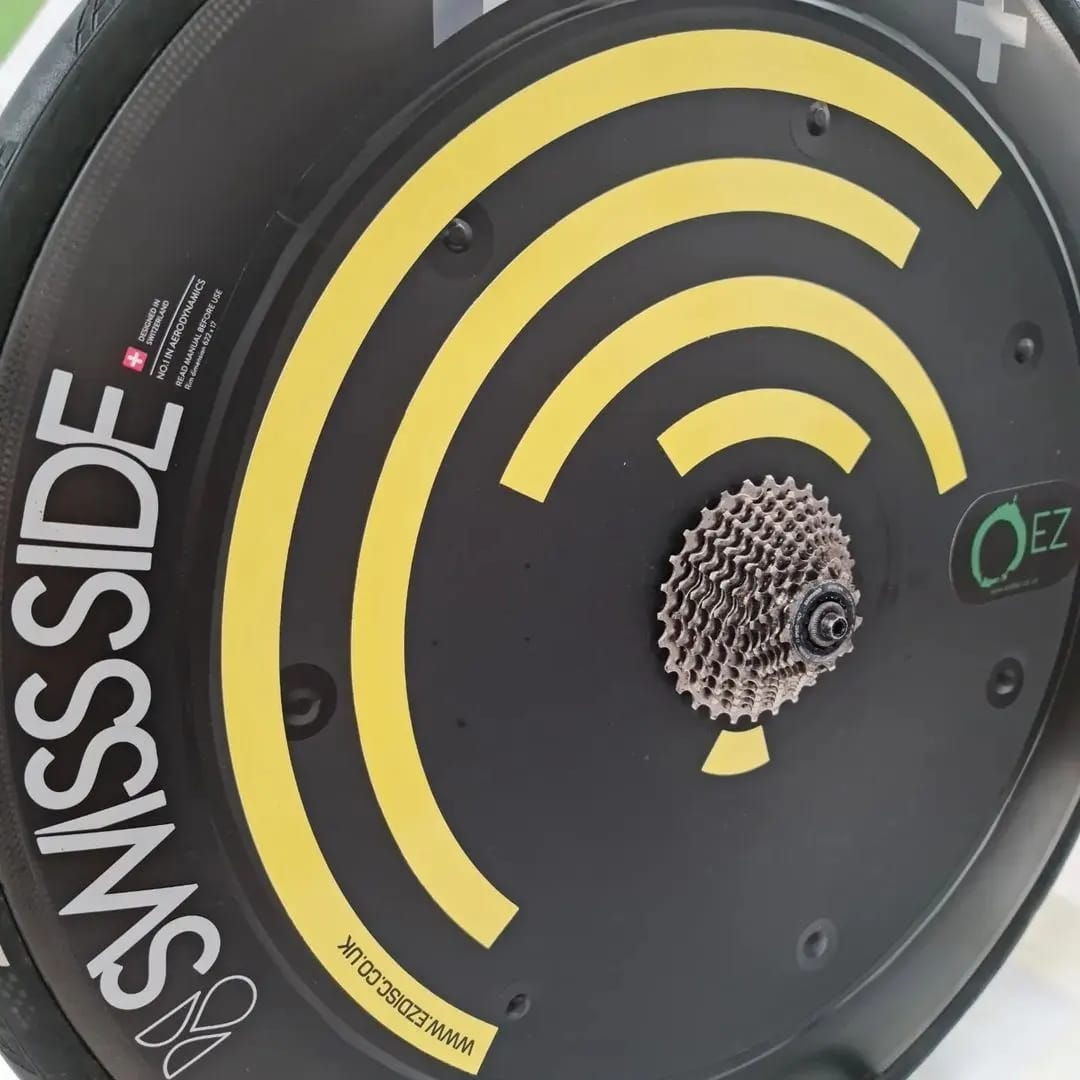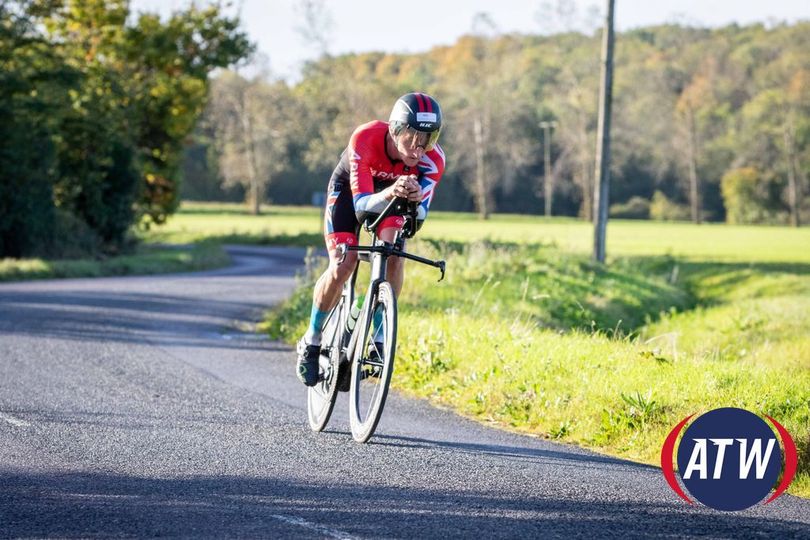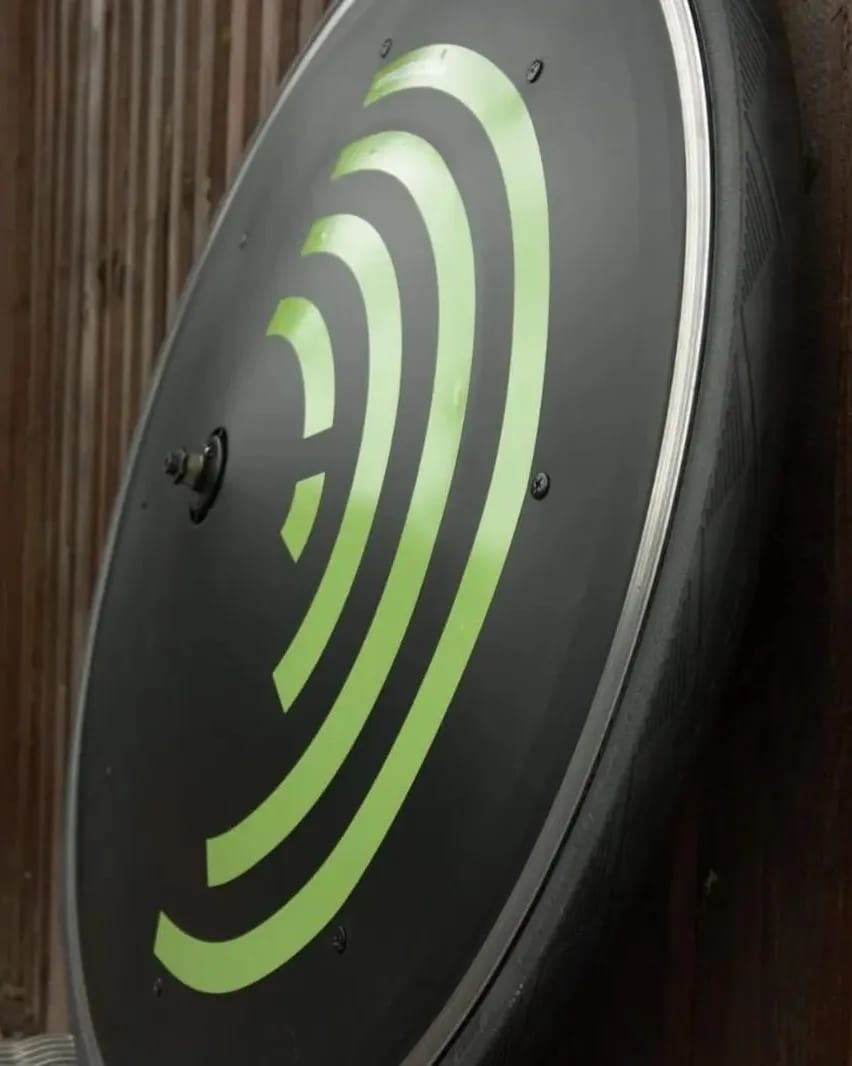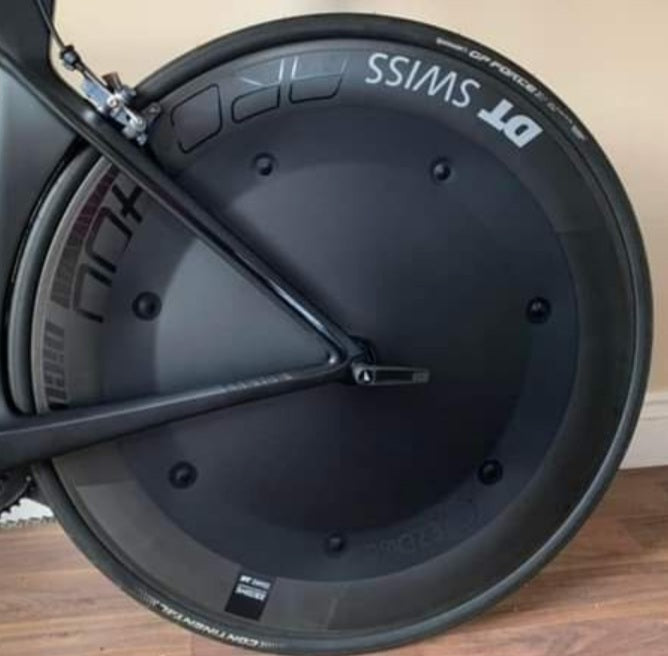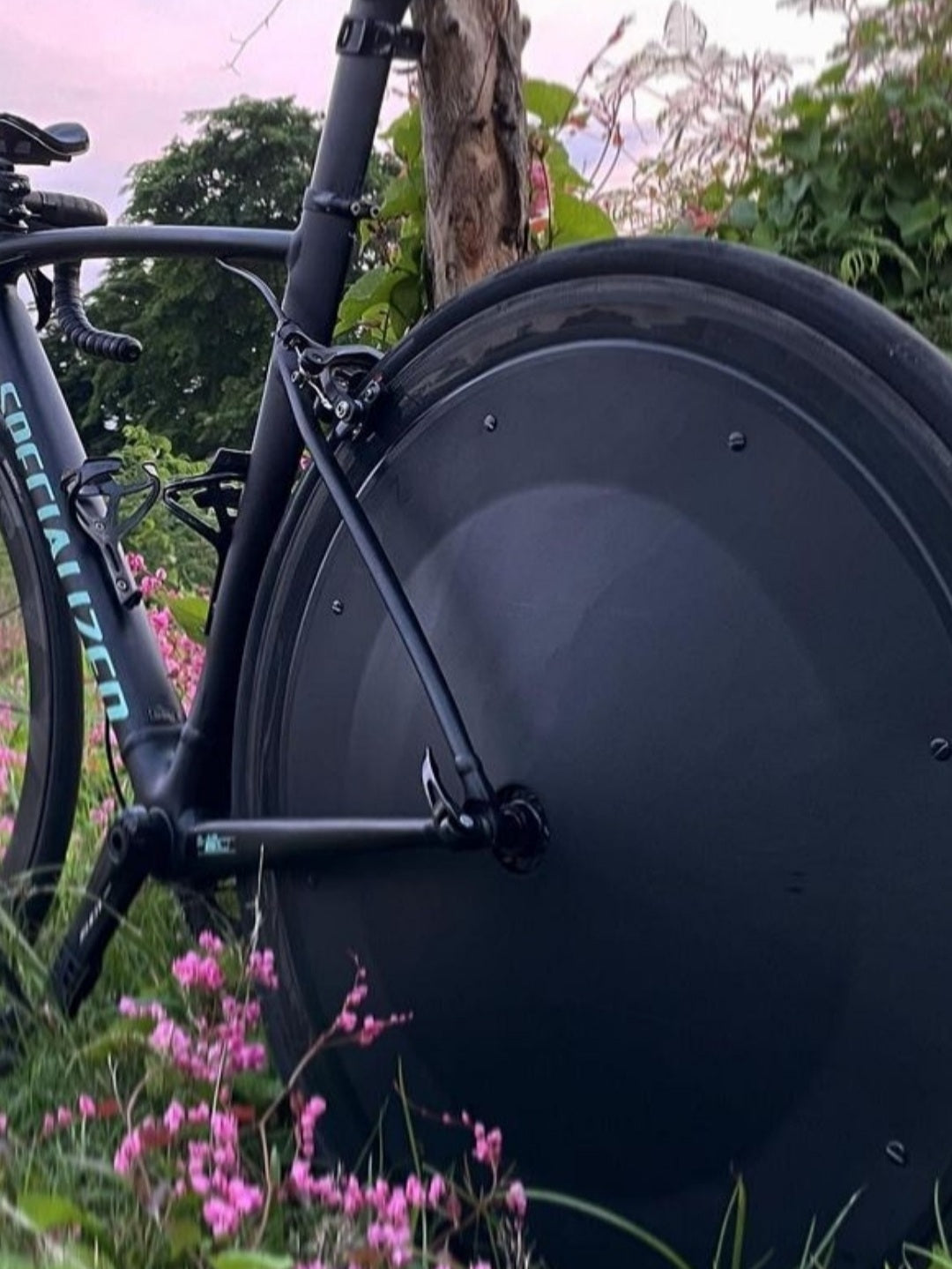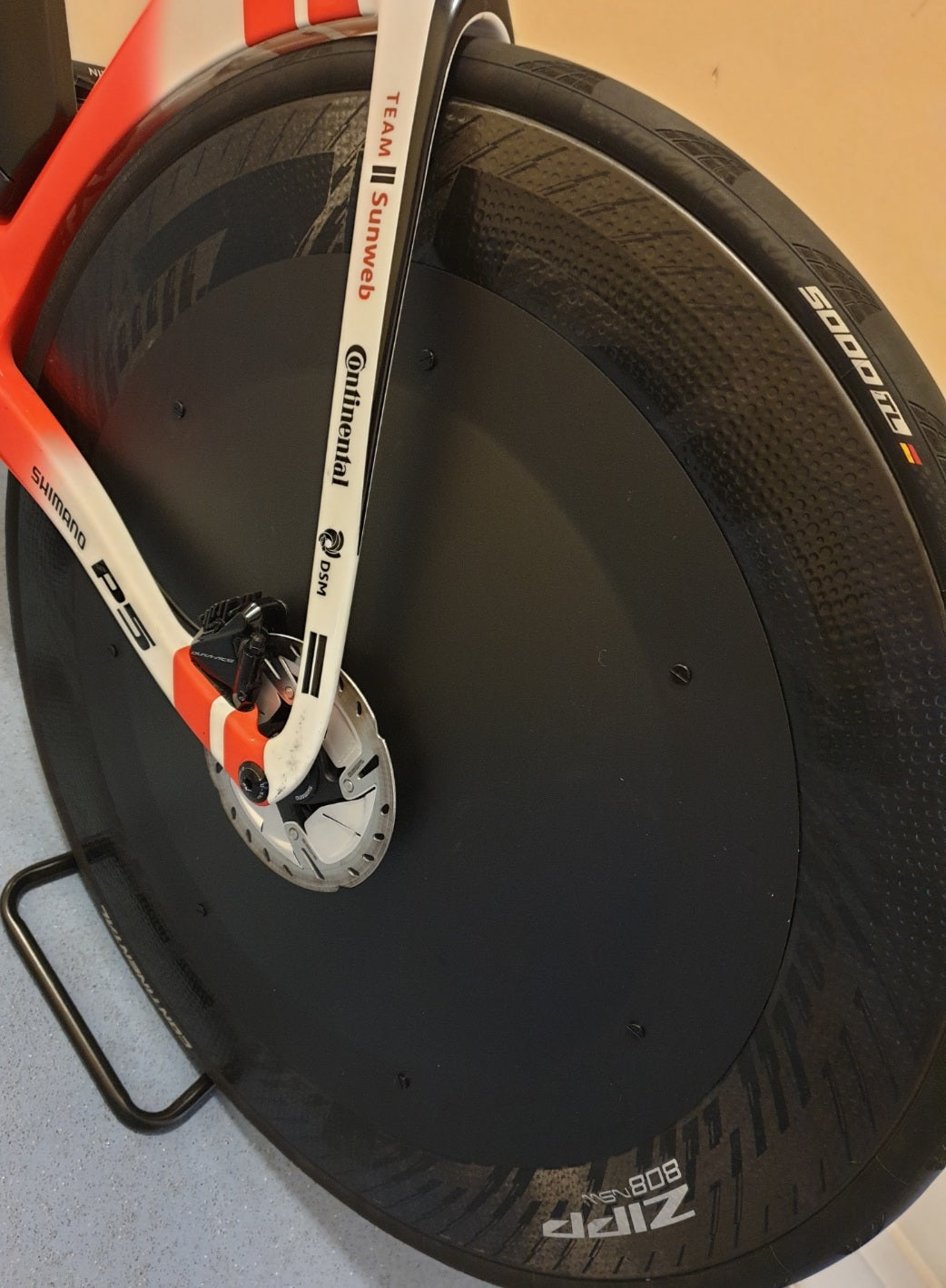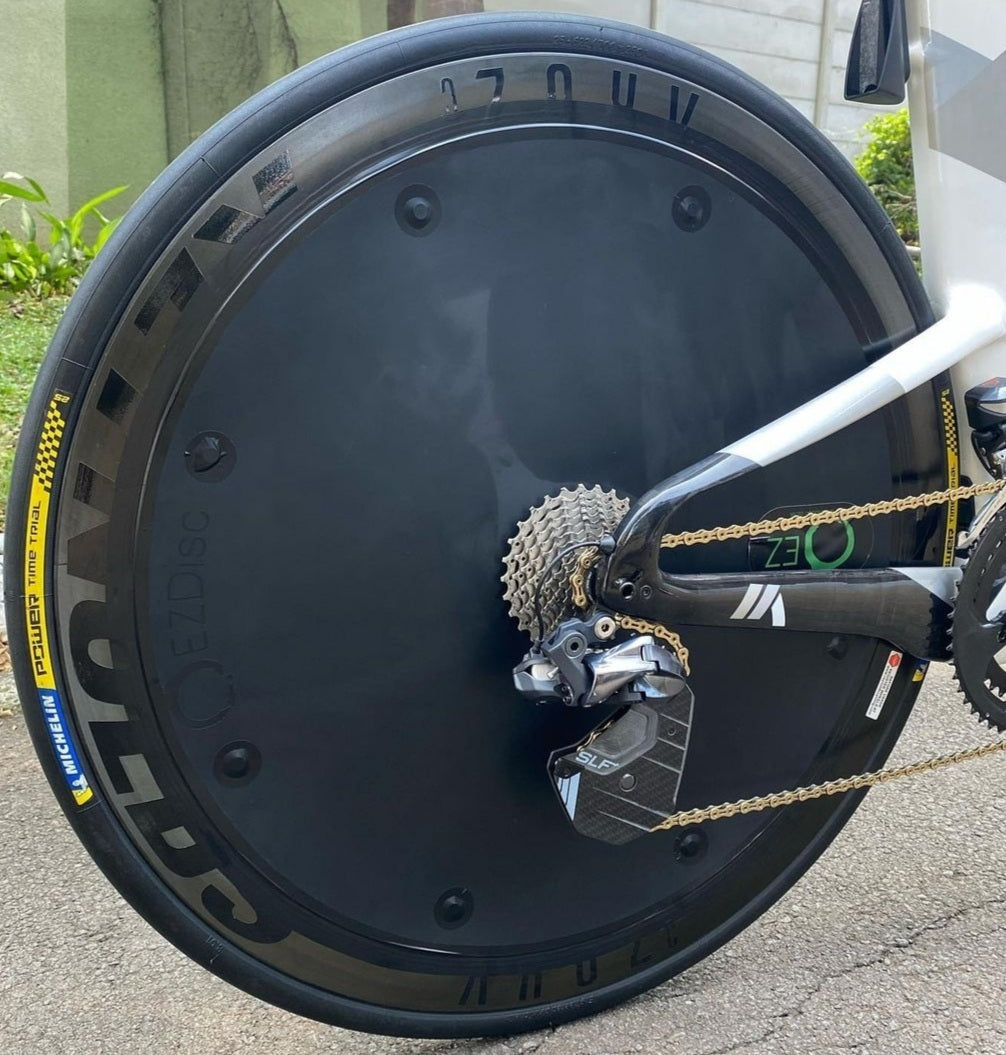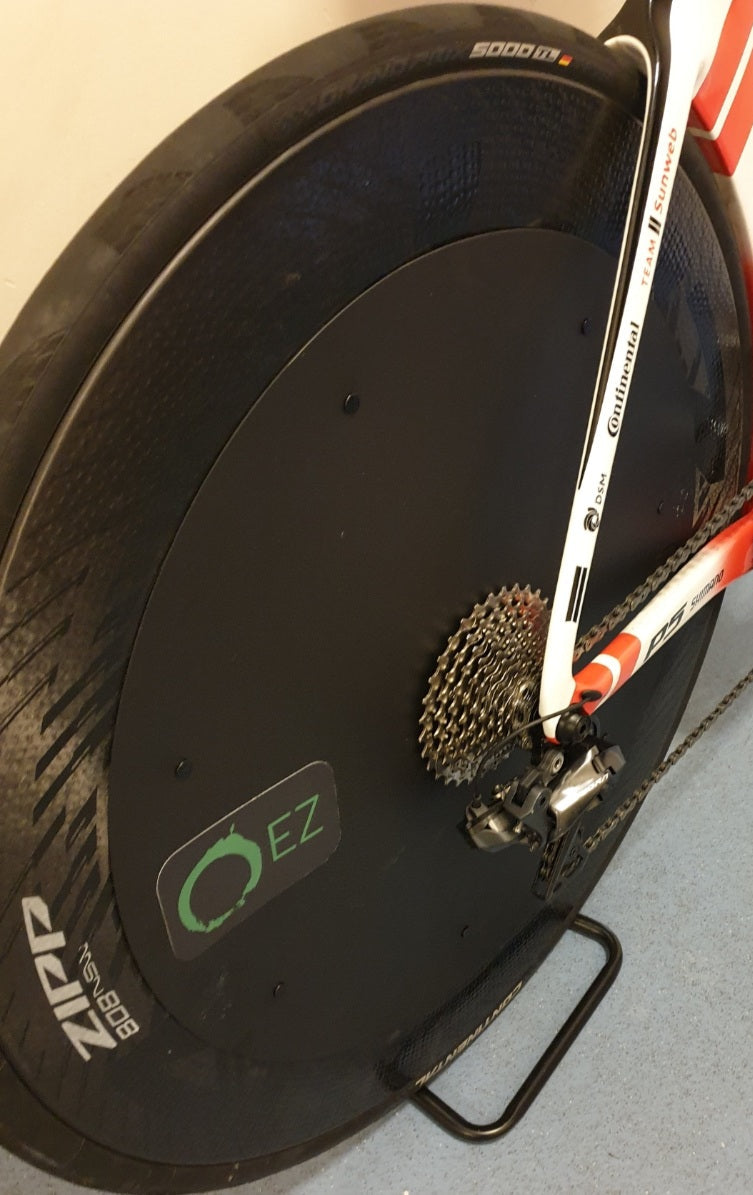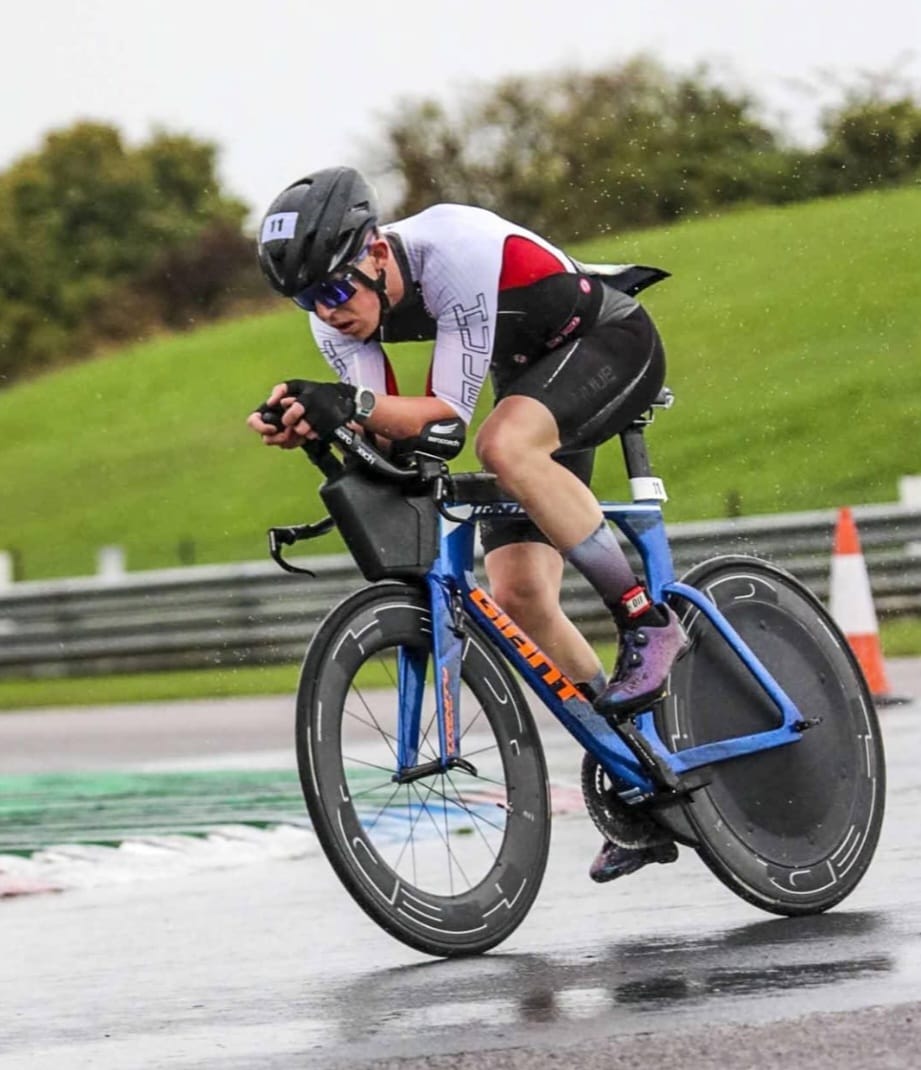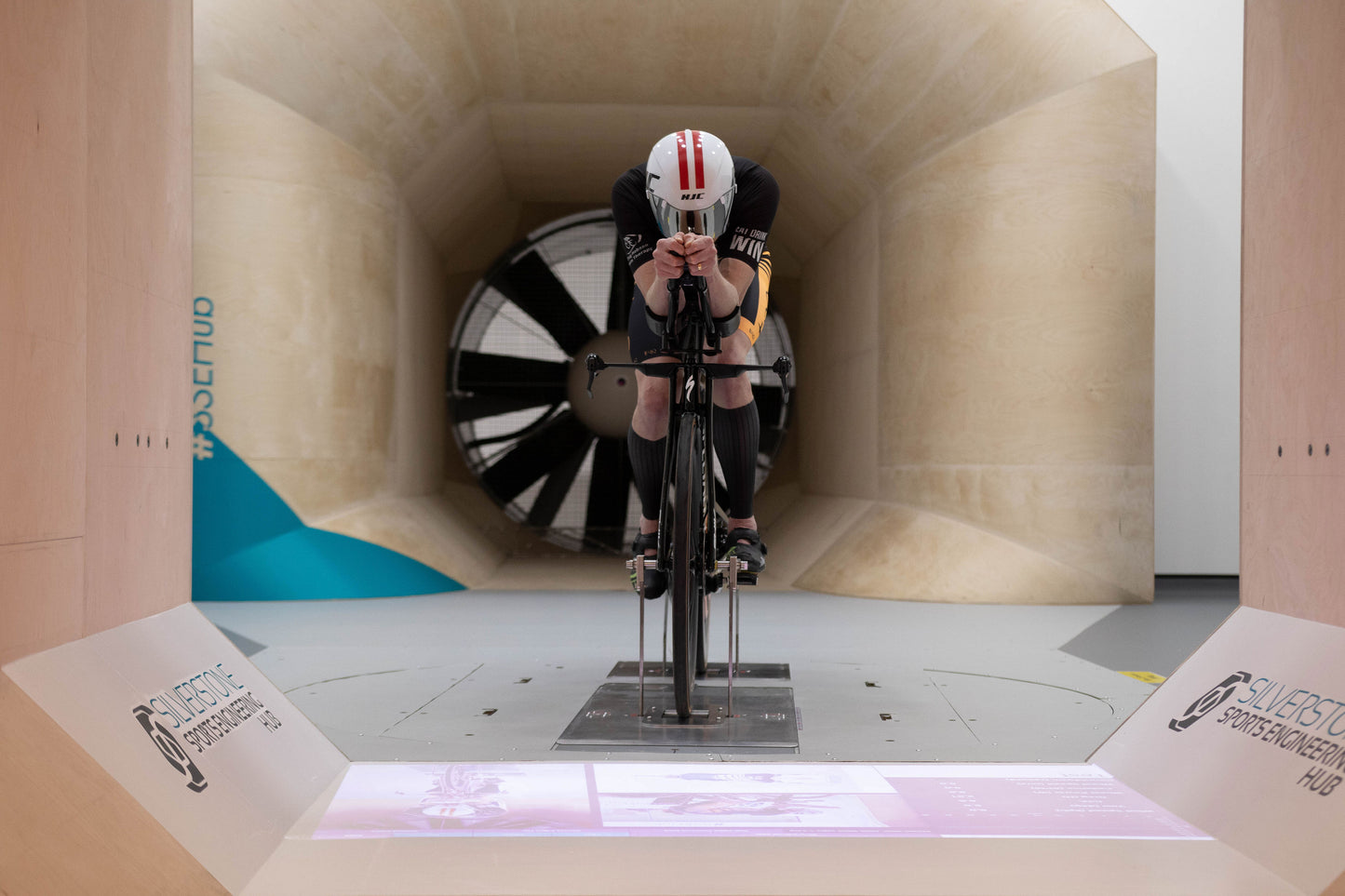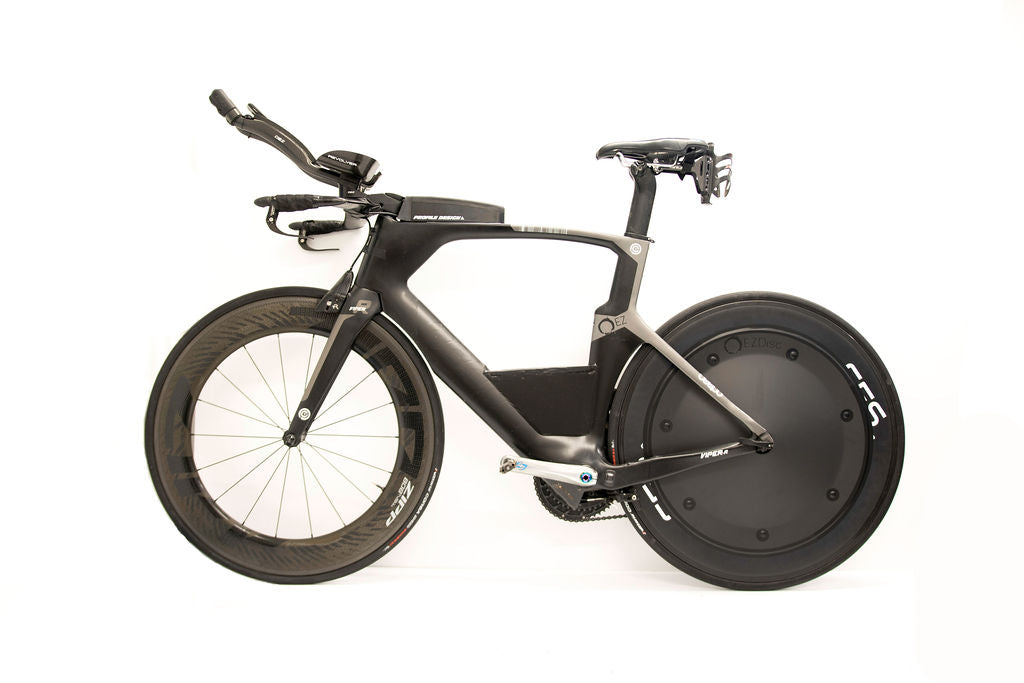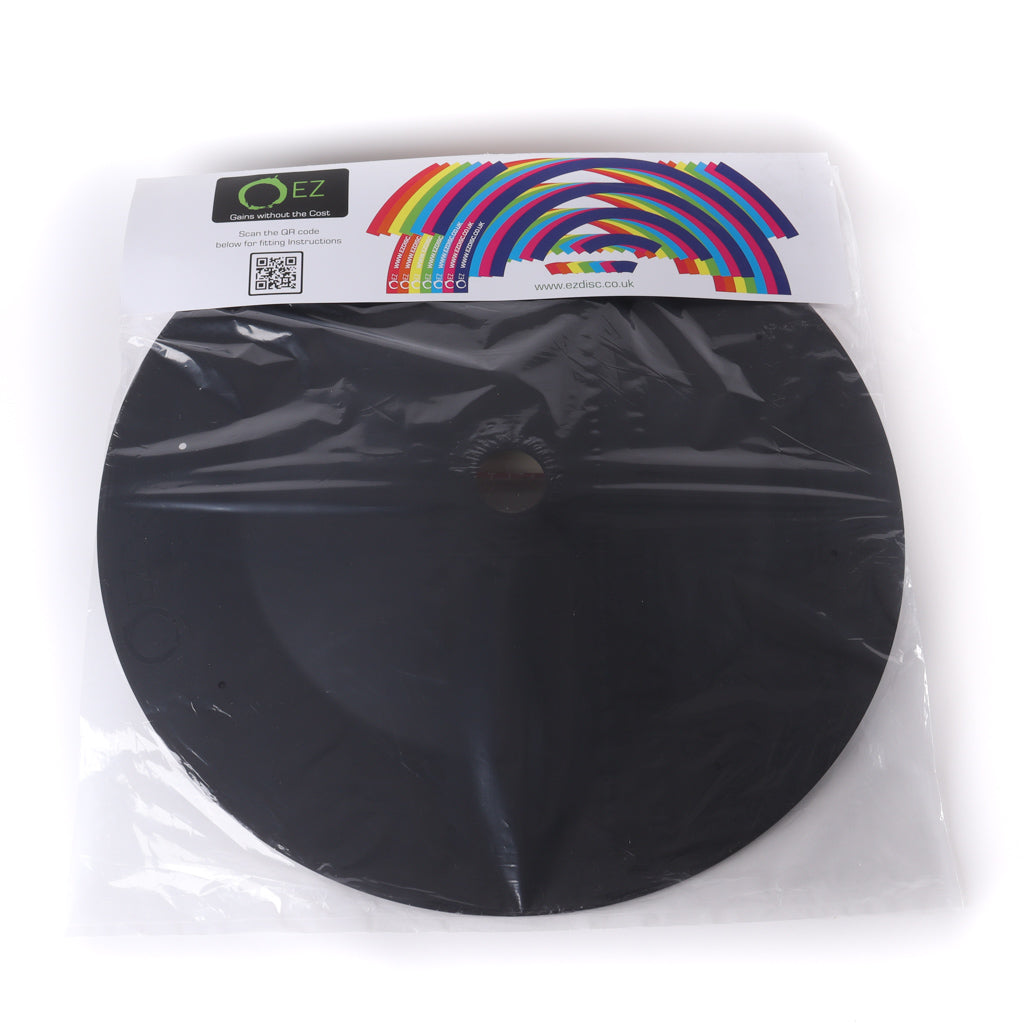 Ez disk and aero chain cover..
Guys this stuff is pure beauty.
It fits perfectly and EVERYONE is commenting on how stealth the bike looks.
Most importantly the bike now glides through the air even more than it did before.
Genuinely this is a VERY happy household after fitting and trying out the new parts today.
We have huge smiles.
Back from the Ironman World Champs in Nice and onto our next race in 4 weeks we just can't wait to reap ALL the benefit's.
What products
WHAT customer service..
Ez Gains for the win!!!!!!
Speed booster !!!!
First ride with the EZDisc wheel cover was very amazing. I've been doing TT for many years now, i was lucky to own beautiful rear disc wheel like bora ultra TT, Hed jet disc, Zipp 900, and i can tell you that my powermeter told that this cover is the best watt per pounds you can find !!!!
Really happy with the nice quality of the product and the kit to fix it.
Thanks EZ Disc
Thanks Anthony !! we love your custom design.
Fast and stable
There's no doubt the EZDisc makes me faster, but what's more it's so stable even gusty conditions. For such a low price, it's a no-brainer.
Disc covers for HUNT 34 AWD wheels
My disc covers were delivered very promptly and supplied with a range of binding screws to allow me to choose the most suitable lengths to hold the disc covers at the right distance apart. EZ Gains even asked that I let them know which size I had used so that in future they could send out the appropriate length for future HUNT 34 wheel purchases.
Couldn't be happier!!
I had already upset my wife by spending hundreds on an Ironman entry, then hundreds on a wetsuit, then spending every waking hour training, so there was zero chance of a TT bike or a disc wheel. I found the EZ Disc Cover, read the various reviews and so bought one. I didn't fit it for any training rides as I wanted free speed gains on the day, rather than to "get used" to it before hand. I was expecting to average 27.5kph on my ironman bike leg, and achieved 28.9kph on the day. I don't have a power meter to verify effort in training versus effort on the day, but from heart rate and perceived effort it felt like the effort level I'd trained at to aim for 27.5kph. So anecdotally, the disc cover works very well as I was 20 minutes faster than I expected!!